This room was the worst condition in this house.
The space was used as a ware house with flooring damaged therefore we were unable to walk on it.
It was obvious this room had not been used for a long time.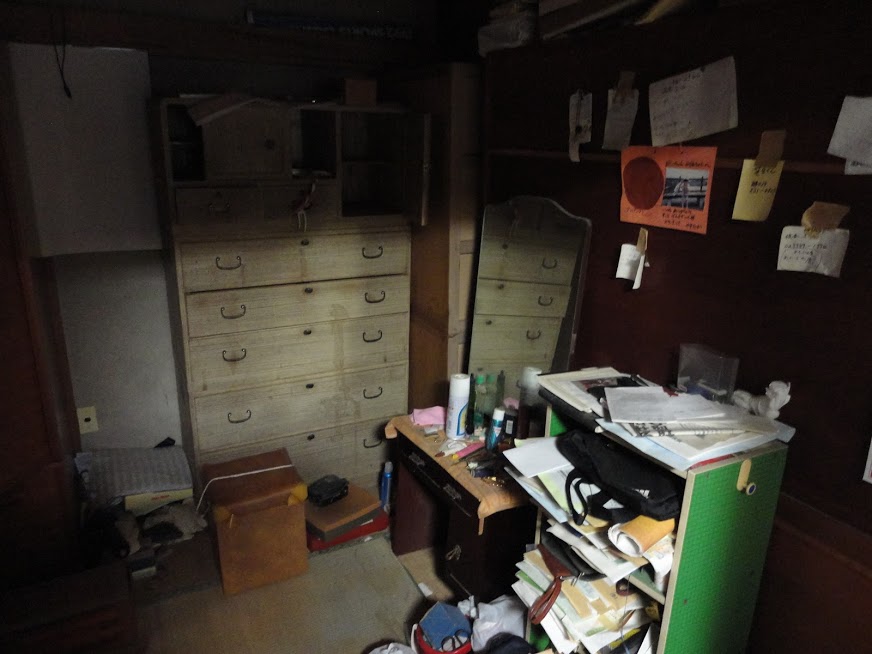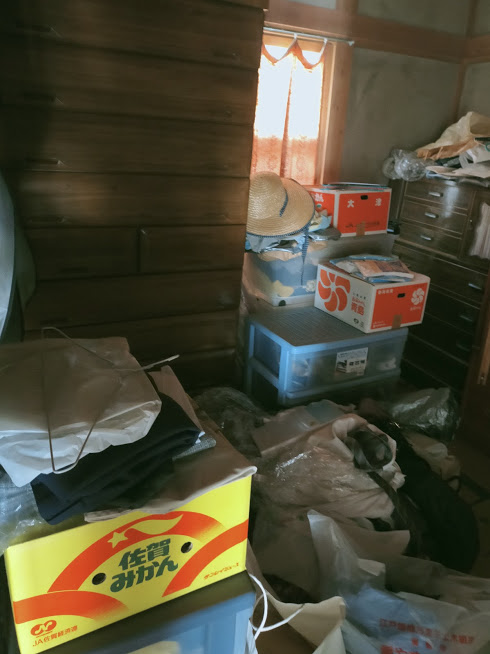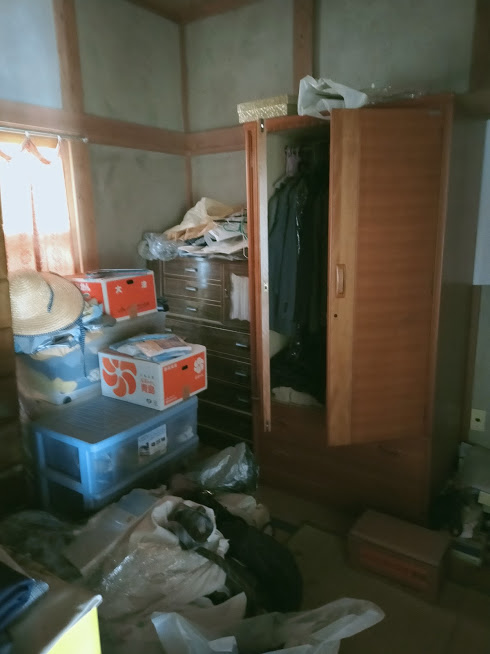 At first, I had to decide what I needed to throw away.
Regarding the big cleaned up, you can see the differences in the following photos and blog ;

After removing the chest, a lot of furniture and garbage, This room was transformed into this.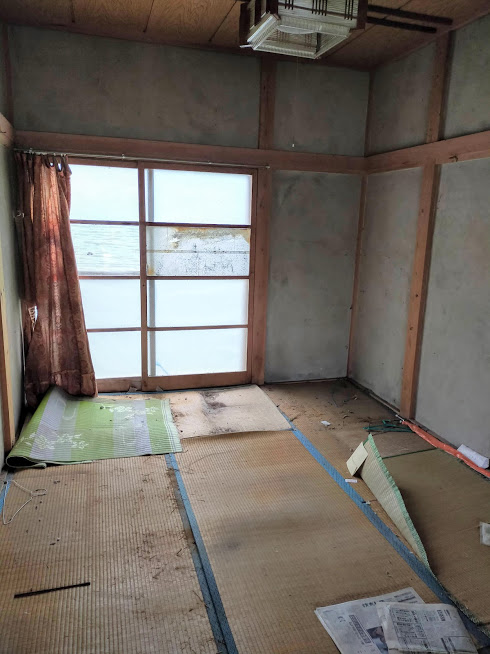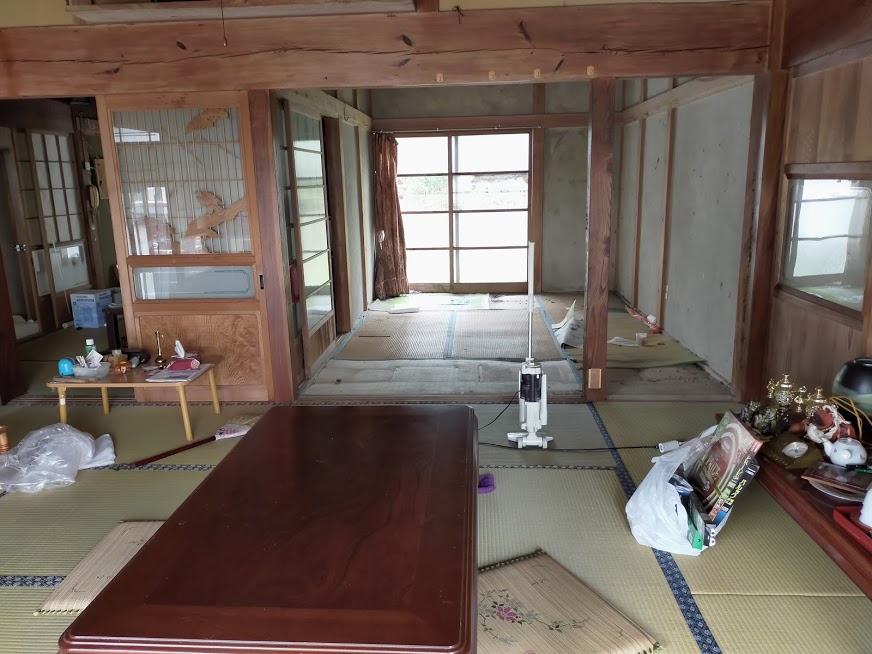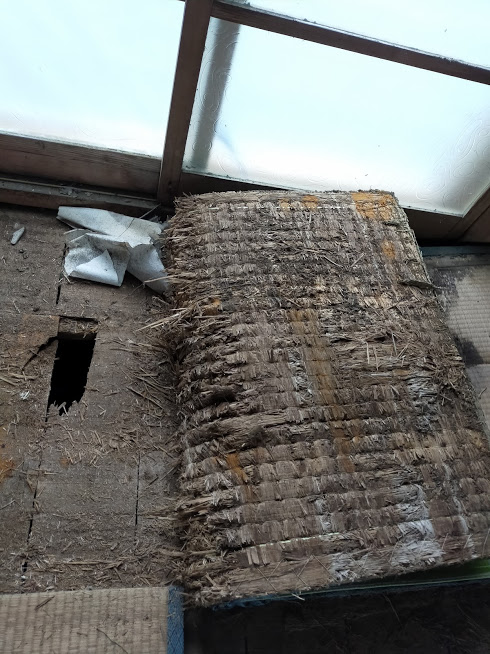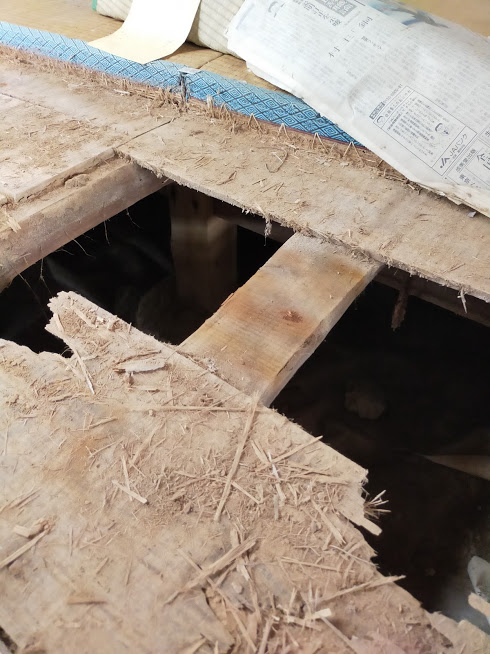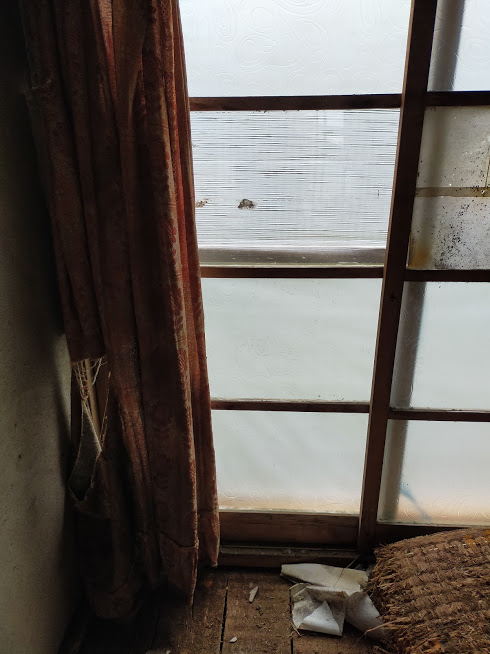 Next, I cleaned and painted the wall.
I choose pale green to make this room brighter.
First, I removed dust and applied sealer. I then started on the paint.
It took time because we had to paint the walls several times.
For the first time I asked for help and the following times, I did it alone.
After applying the paint, this room dramatically changed.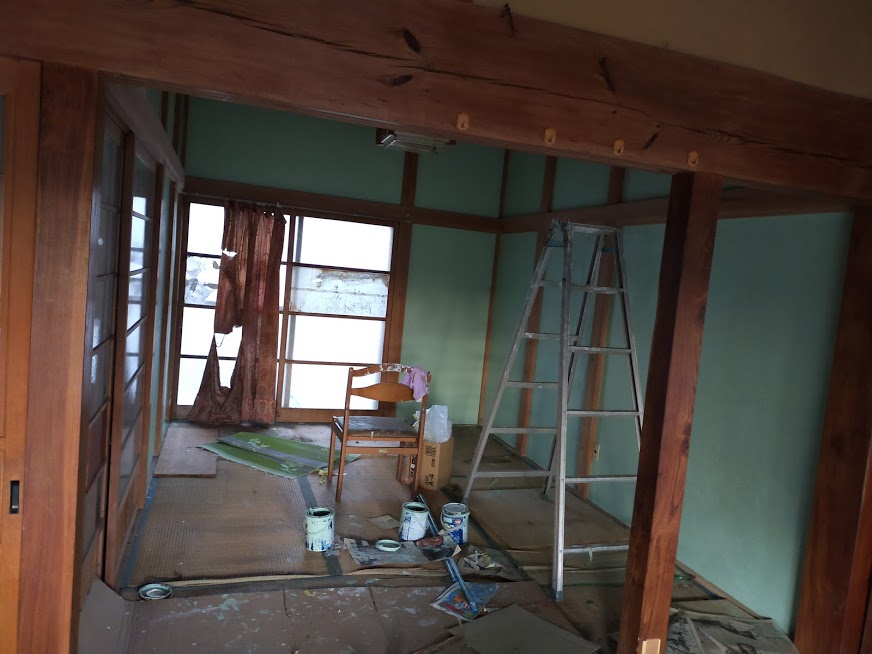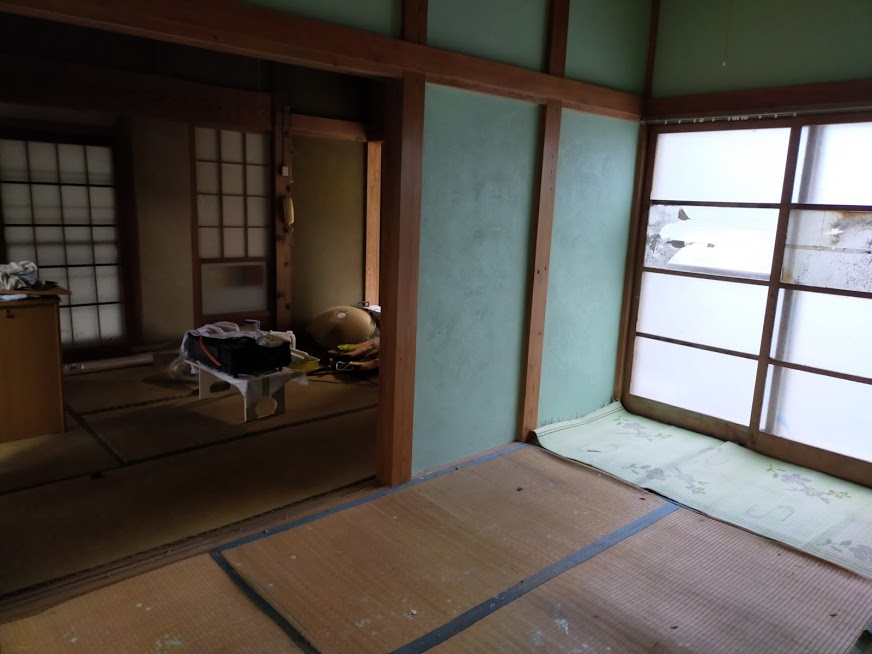 But the floor and wooden frame were still terrible so it was time for a change.
I got hold of a secondhand window so asked a professional to install it. The cost therefore was lower than a new window.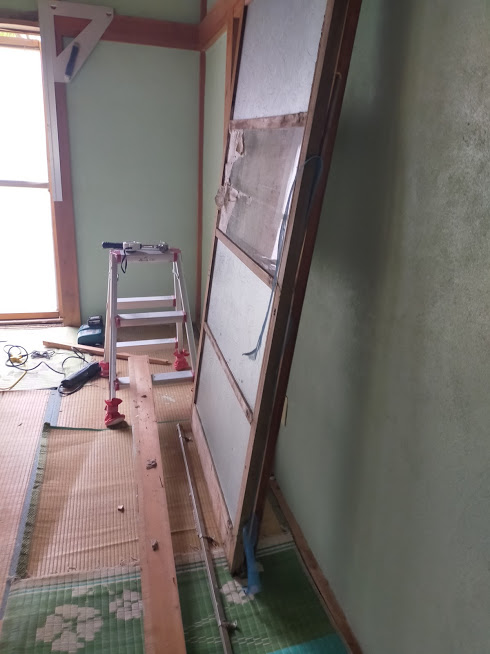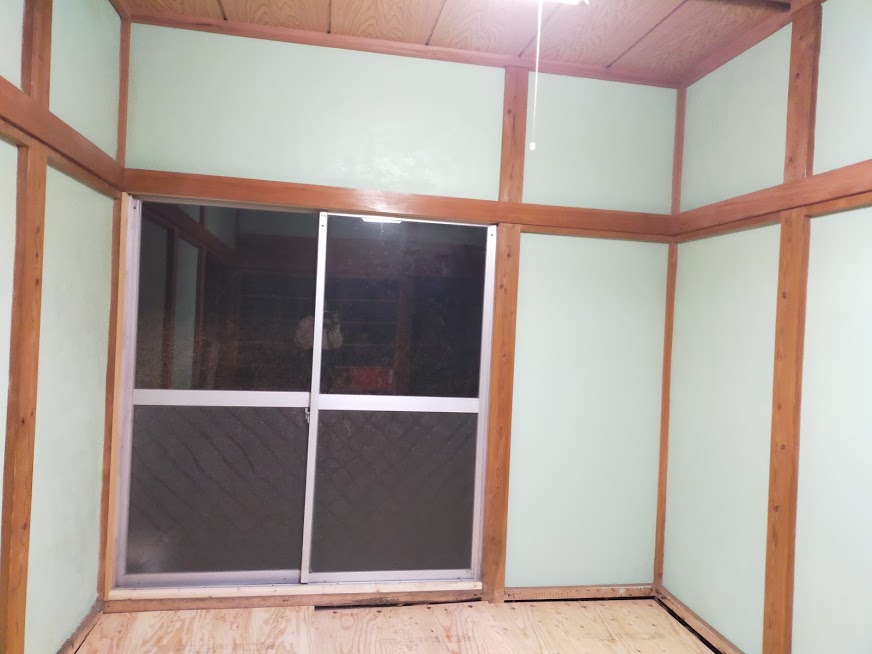 Then, we removed all the rotten TATAMI. Under the flooring, there were also other rotten debris. This debris was not fully dried and unsuitable for flooring. 
It seemed that is the reason why the floor was terribly damaged.
We had to install new timber…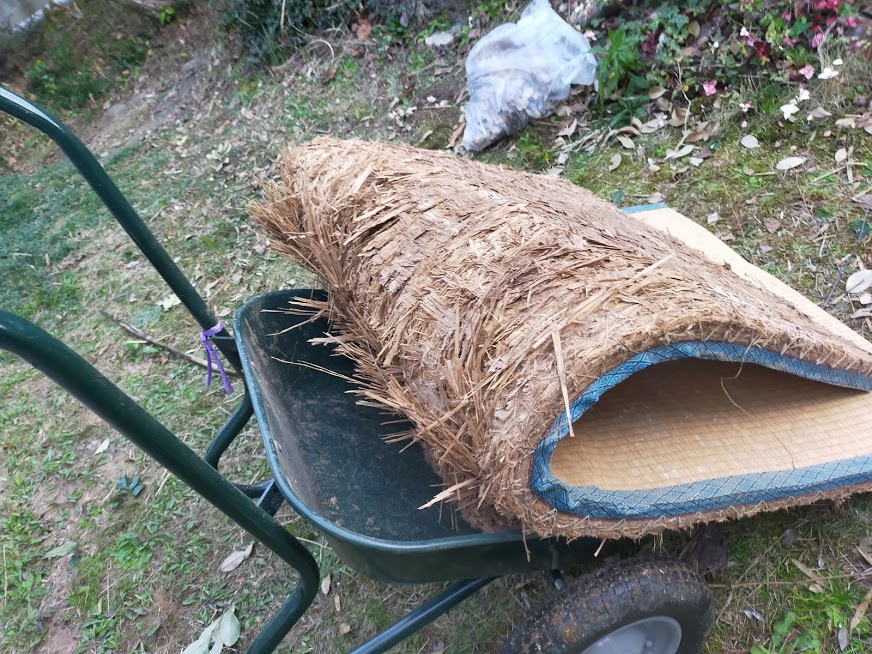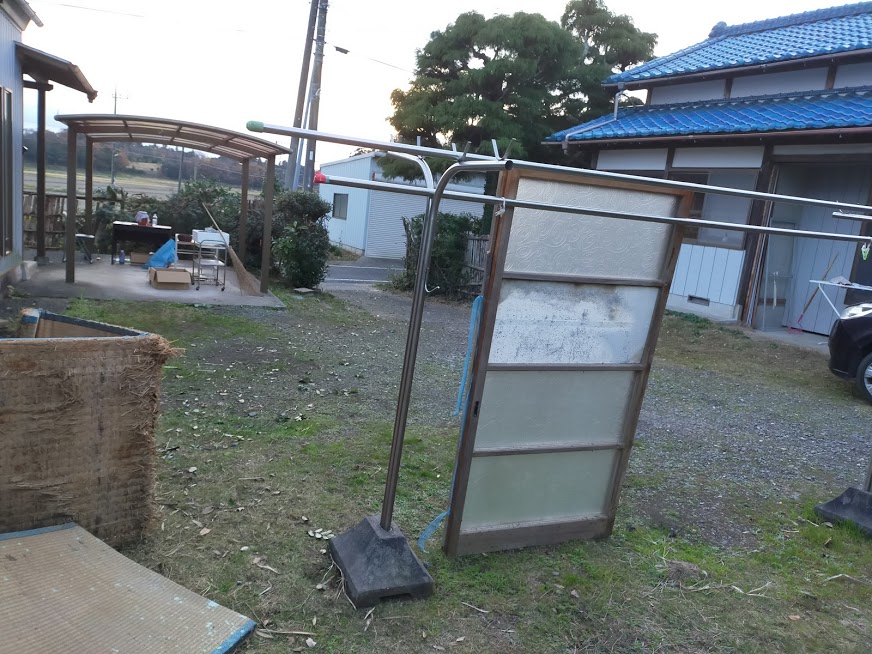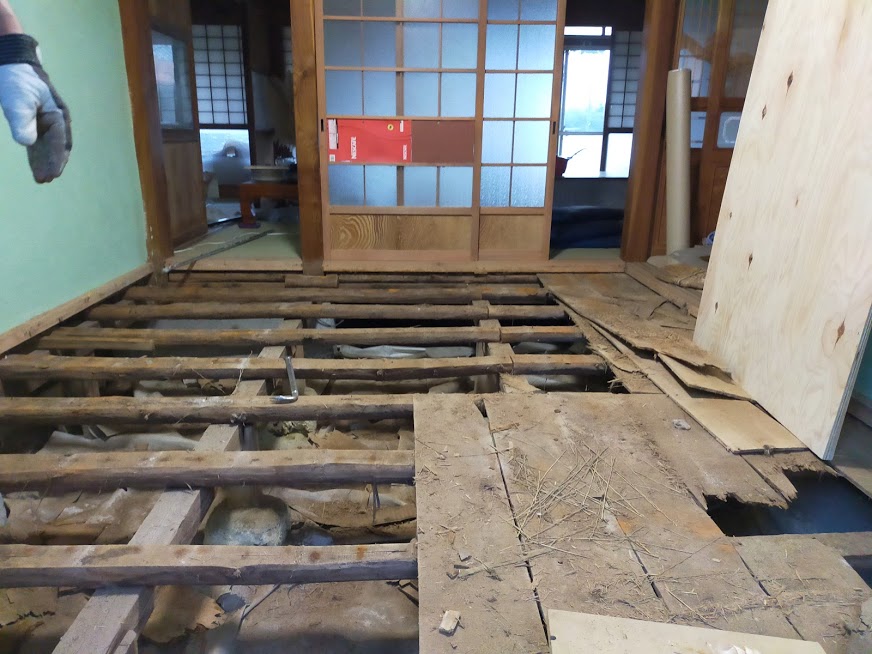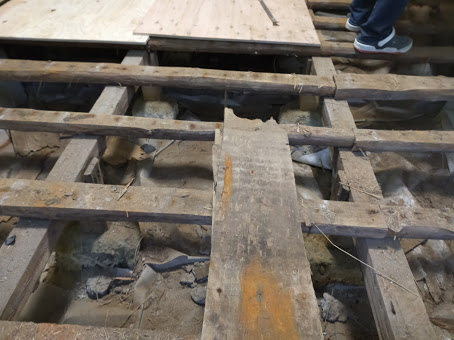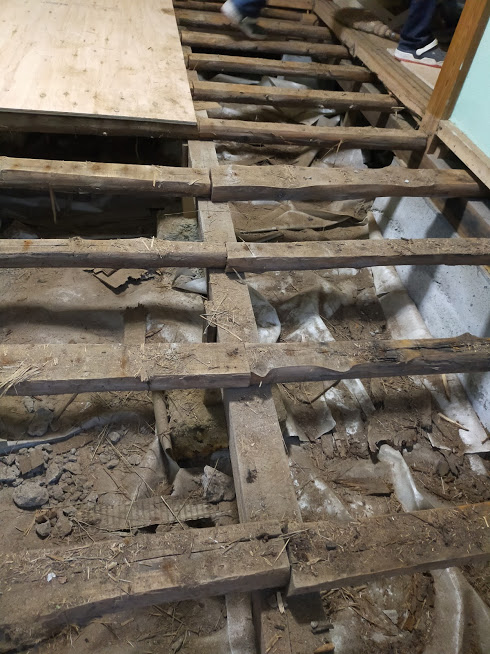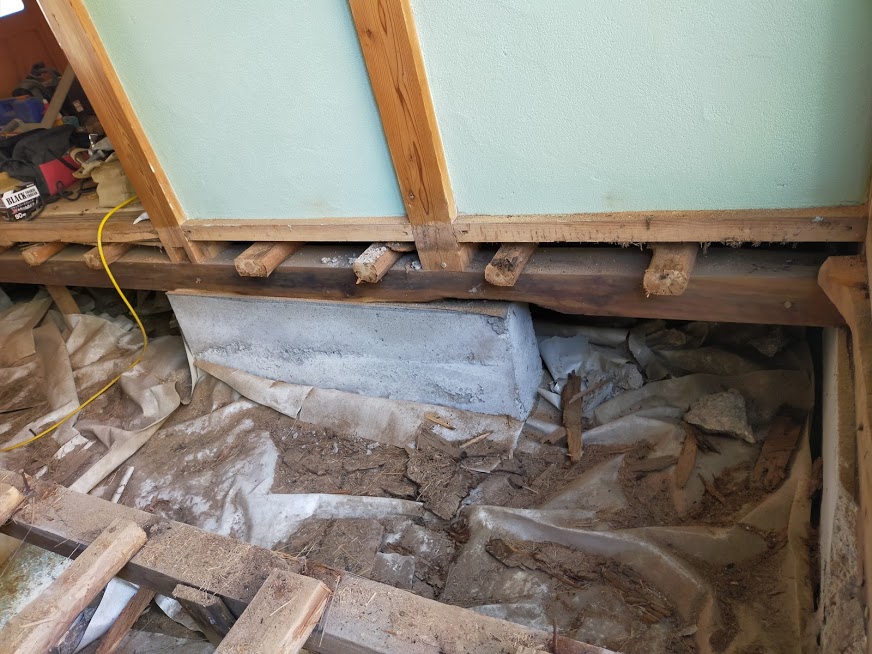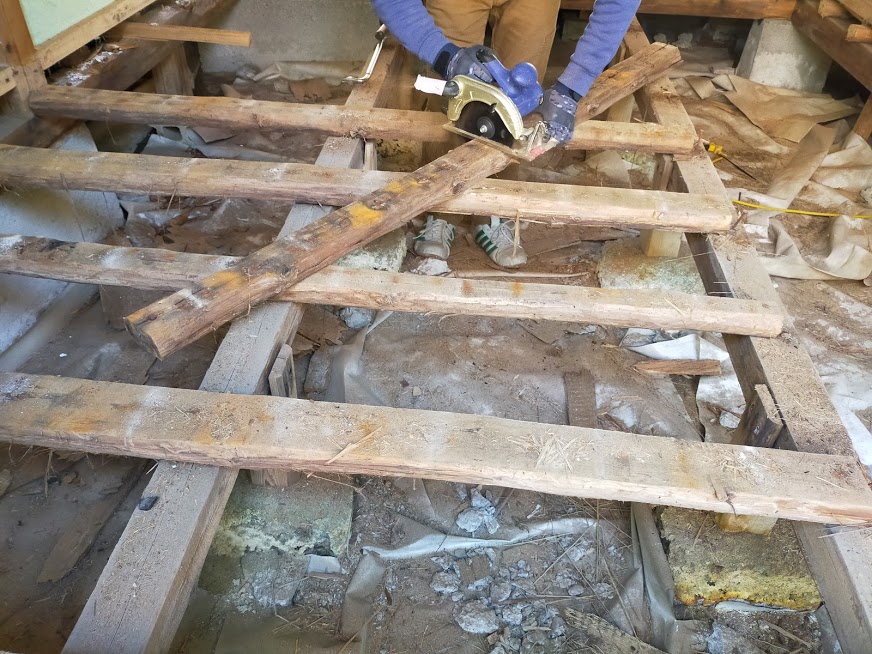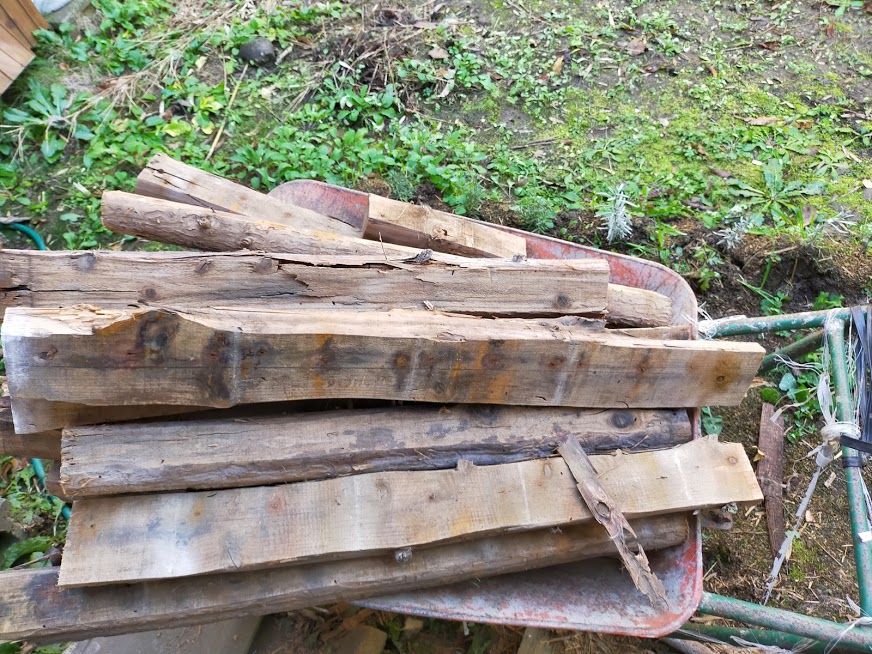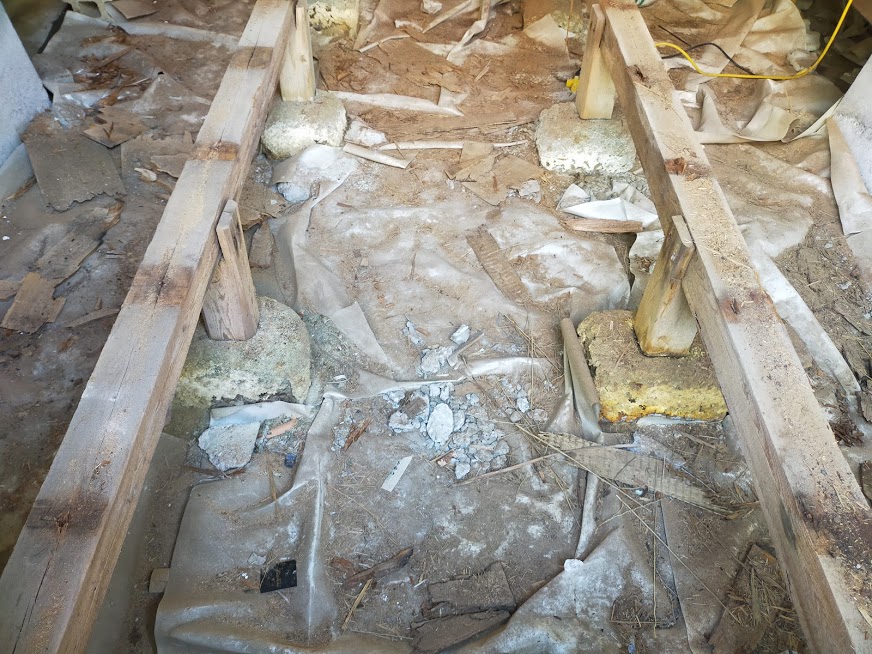 I wanted to spread grand adjusting materials on the grand so in advance I had bought some. Before setting floors, I spread them.
Then, the professional carpenter started to work on it.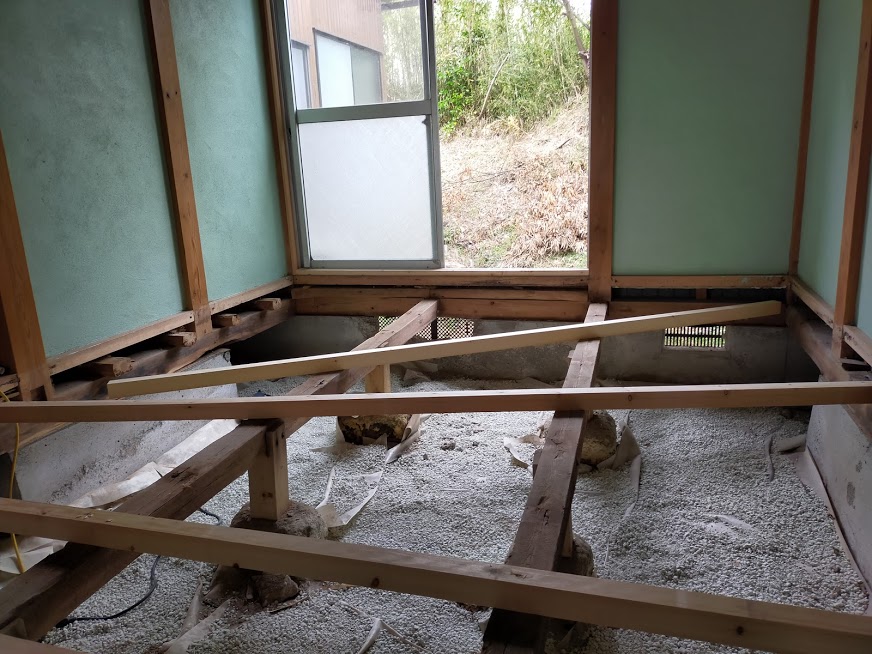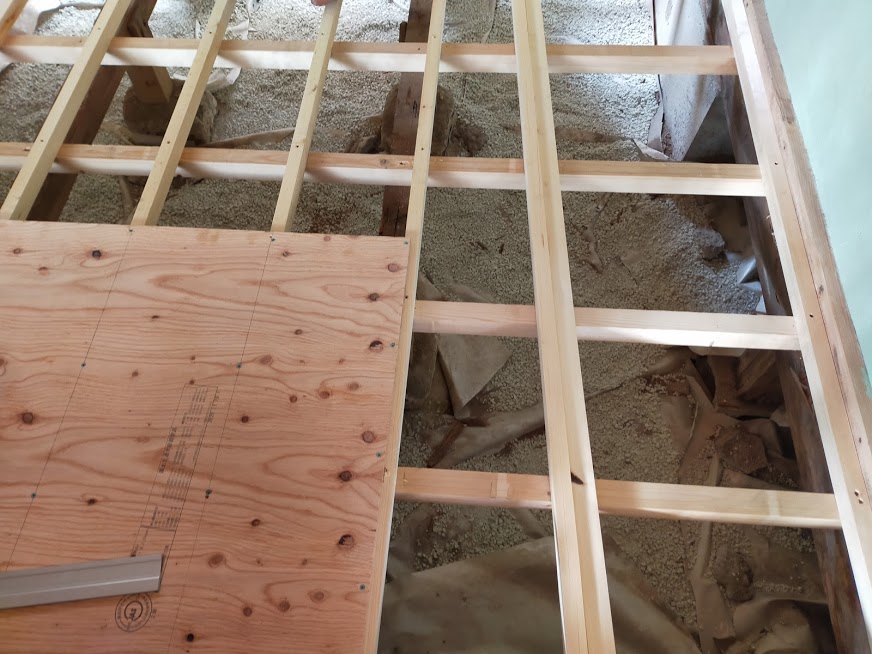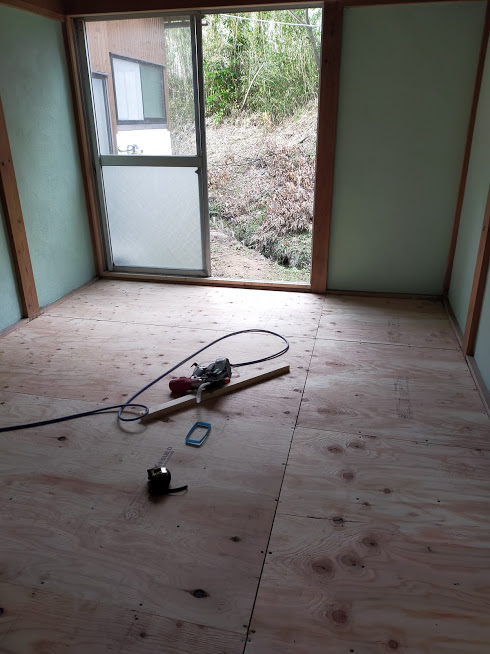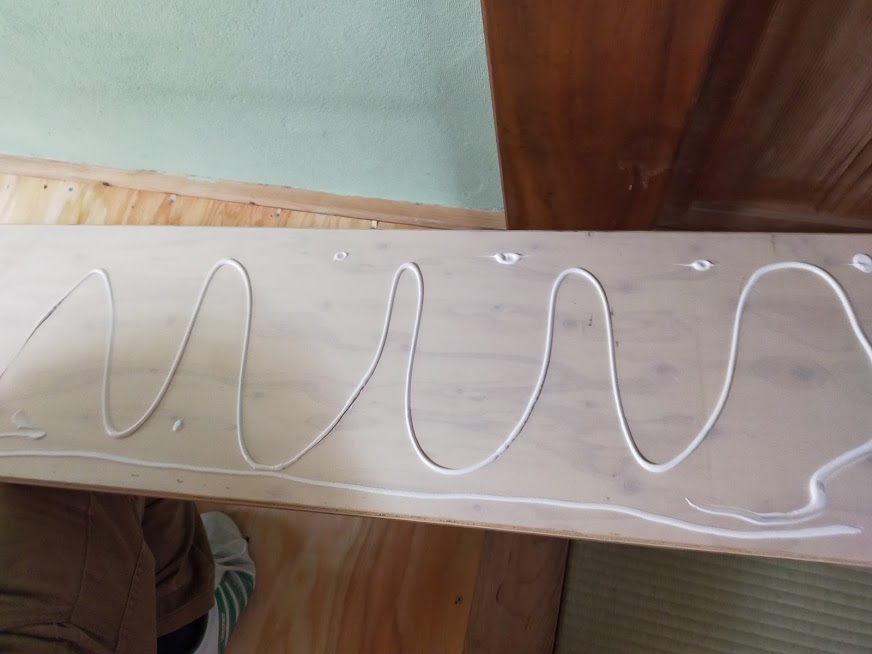 The professional was really skillful and he made this flooring in just a few hours….!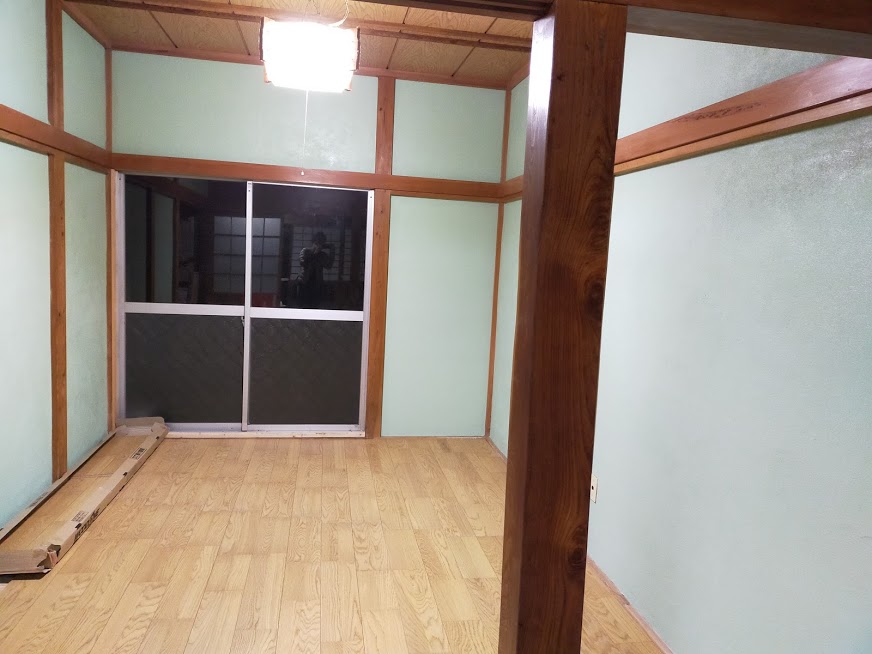 I wanted to change the sealing light but the electrical socket was too old to install new one. So this part was also done by the professional who has an electrical license.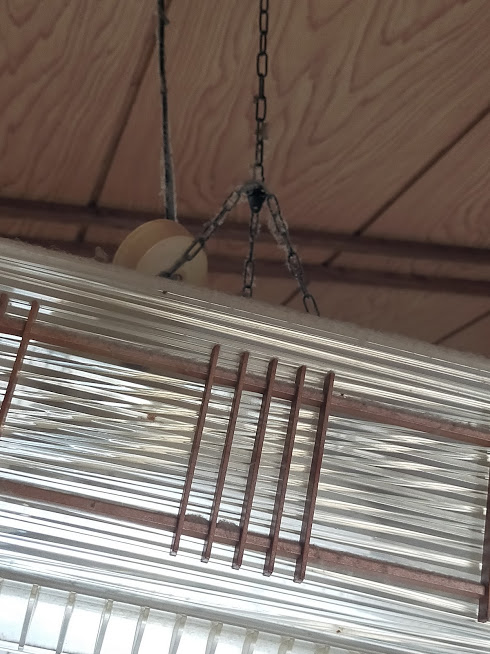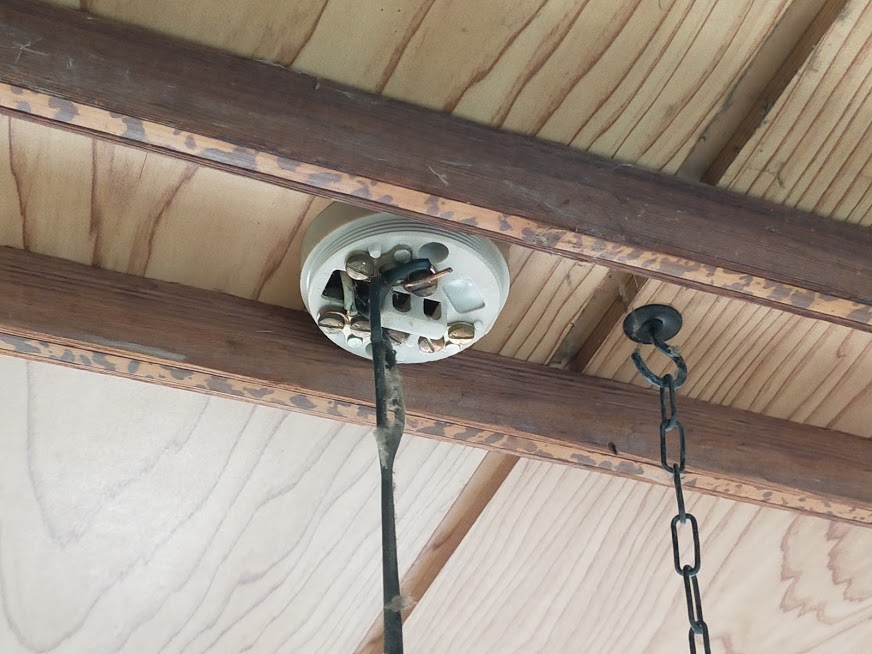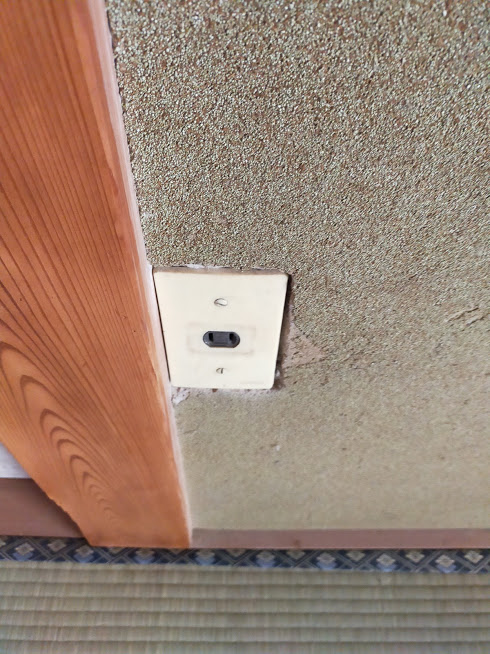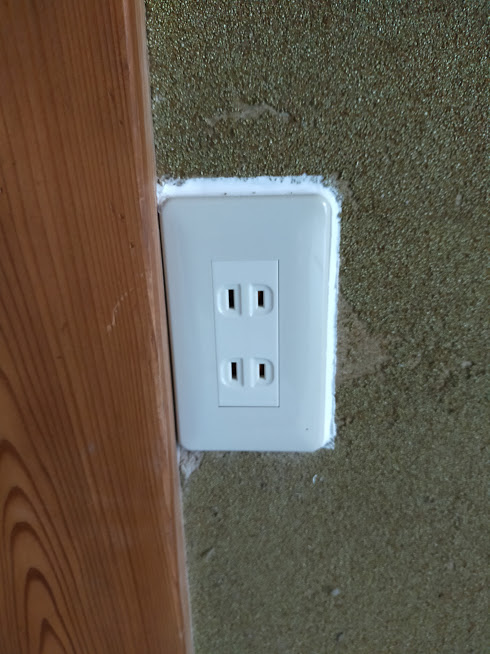 I also asked the professional to change the socket since one whole plug was not enough.

Finally this room was totally different!!!