In May, I planted butternuts seeds and lovely sprouts came up.
I wanted to try companion planting this time and planted leak with the butternuts.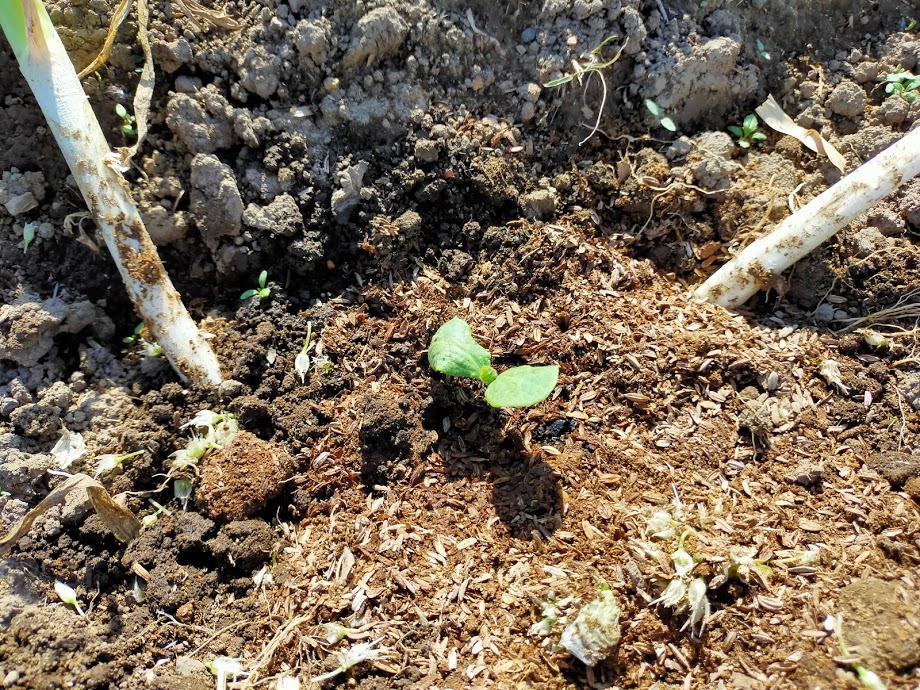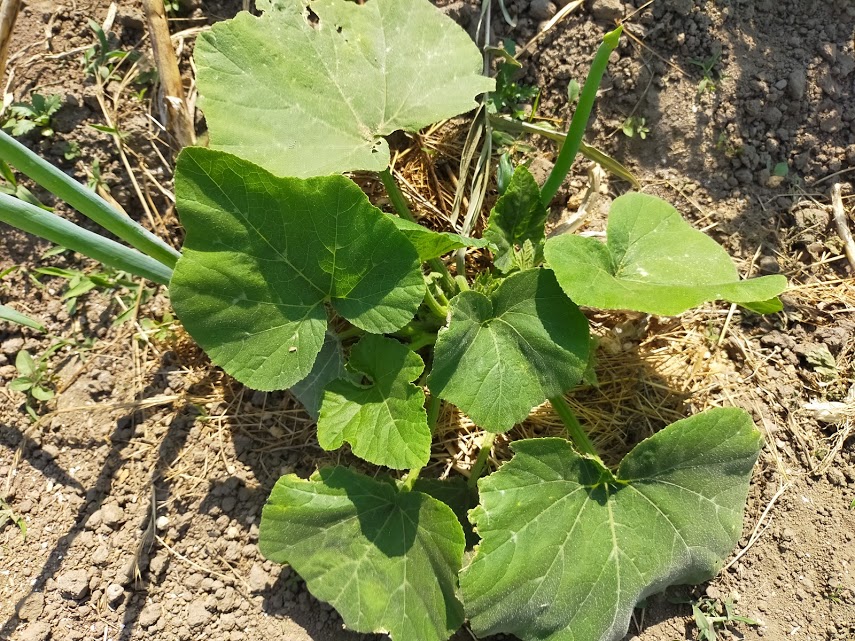 Squashes rapidly grew and at the end of June I found a flower !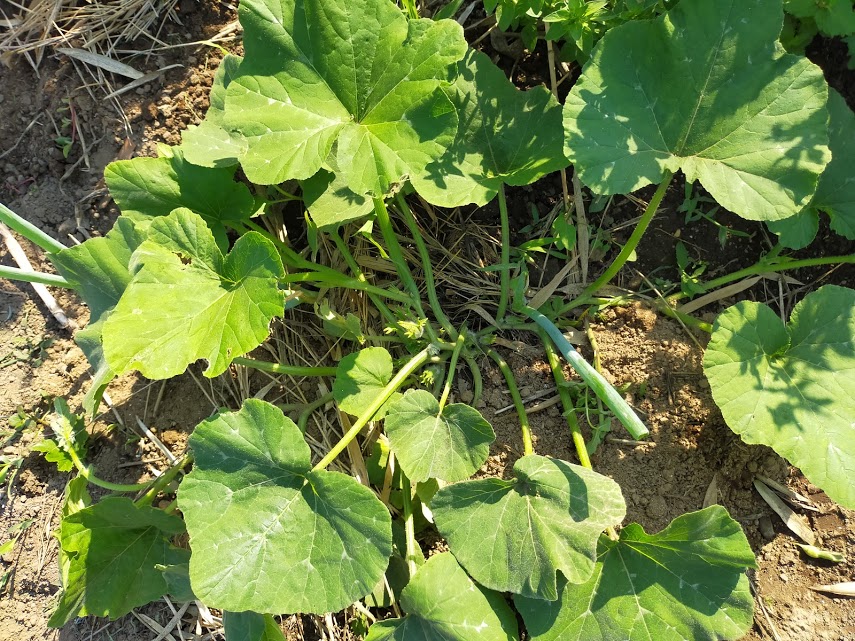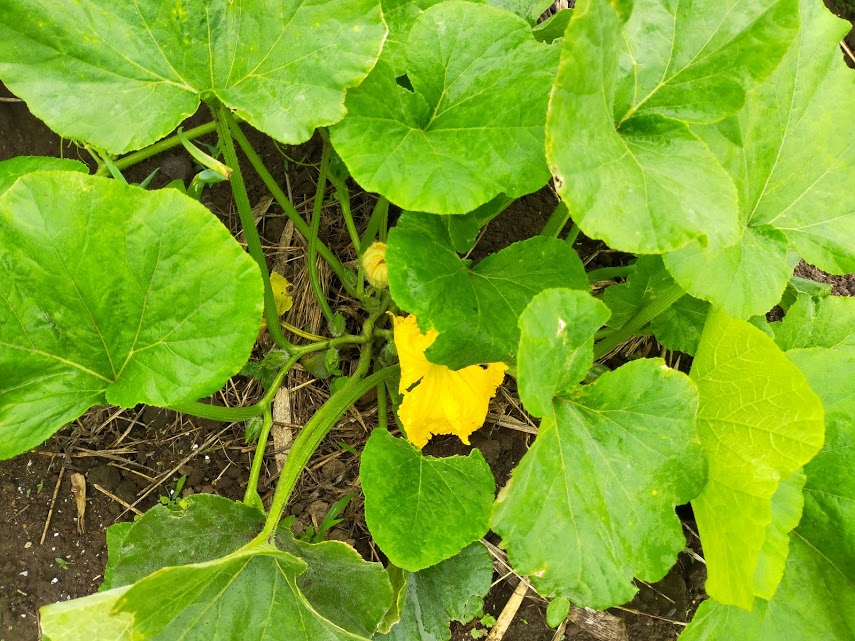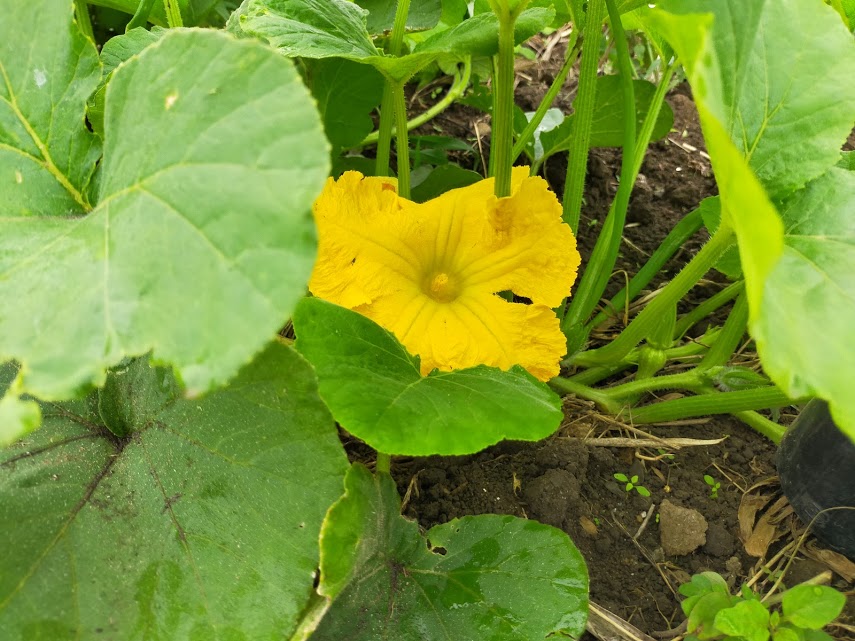 Then I also found a tiny butternut. It was so lovely!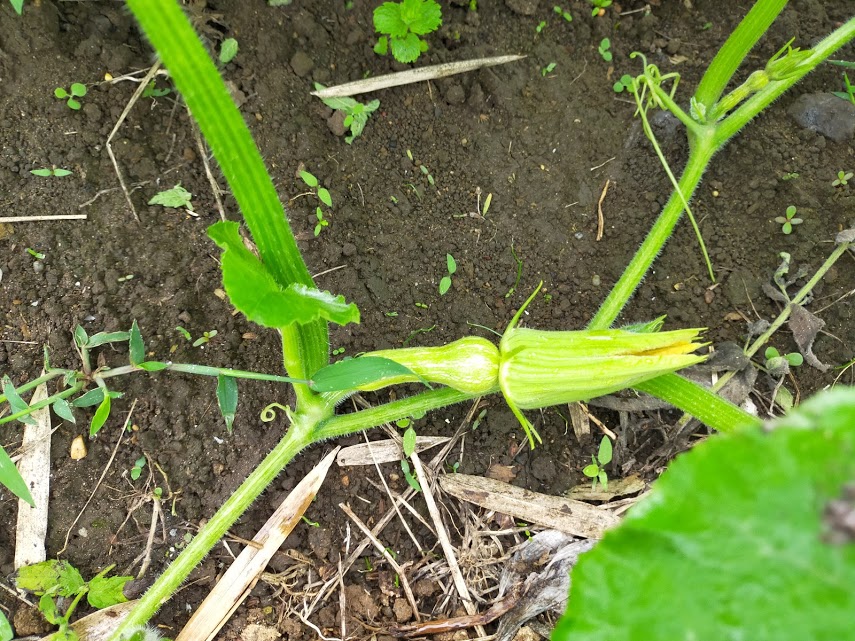 Squashes grew and getting bigger more than I expected.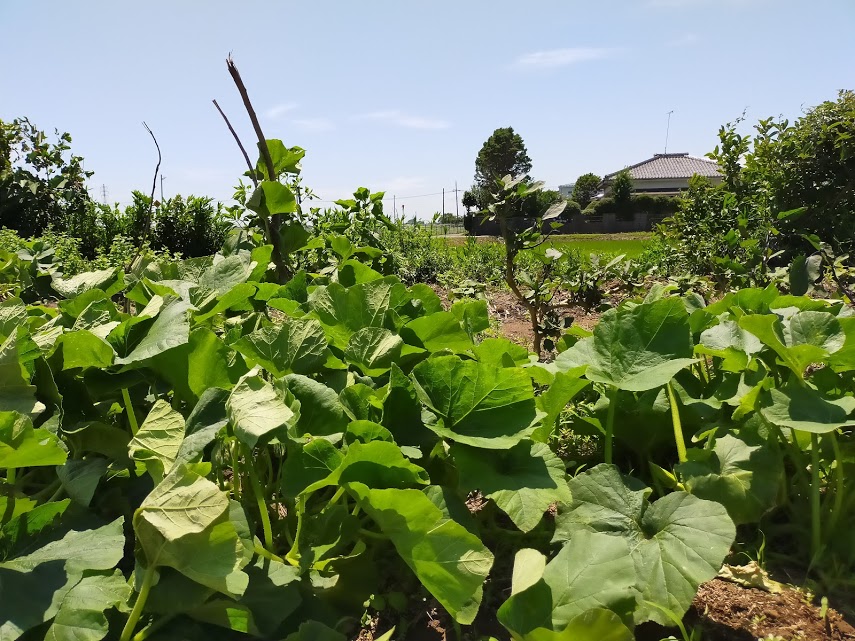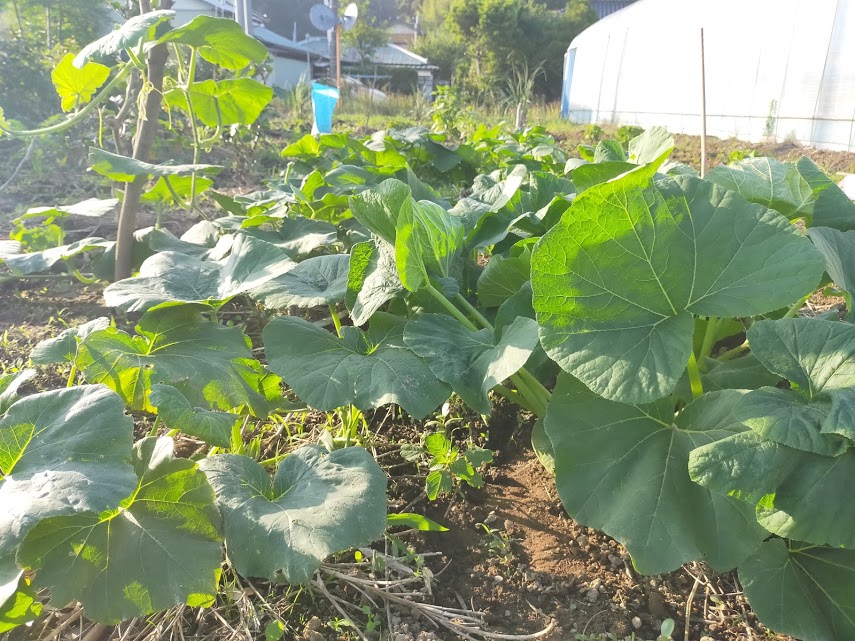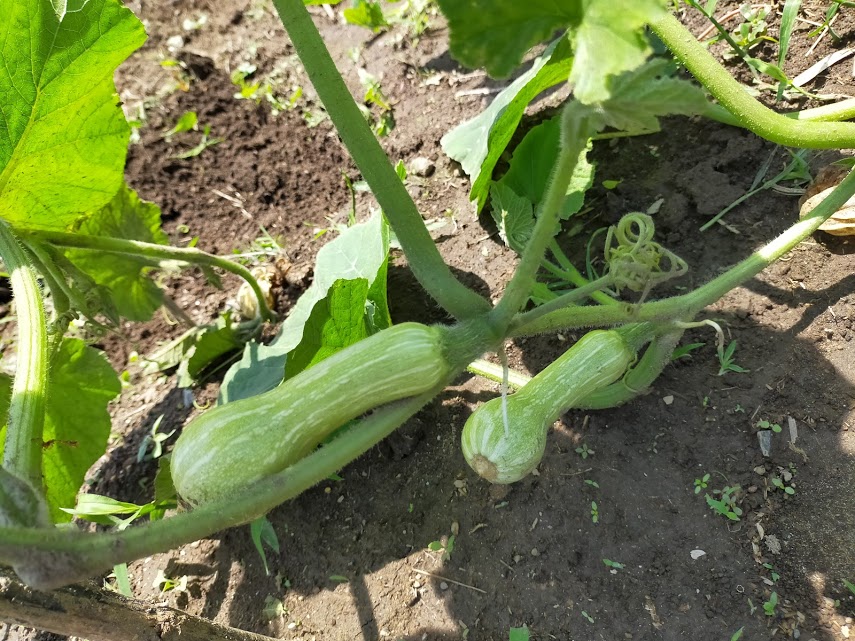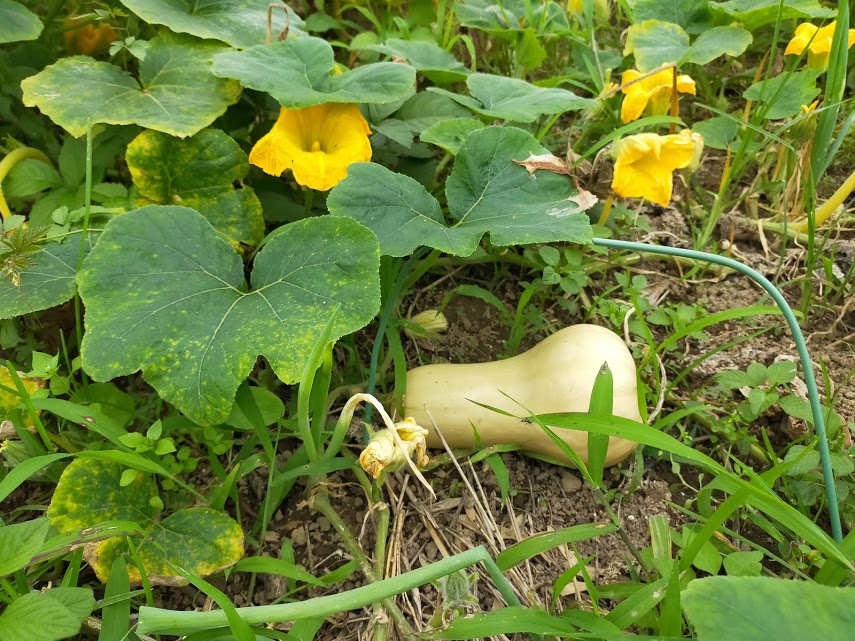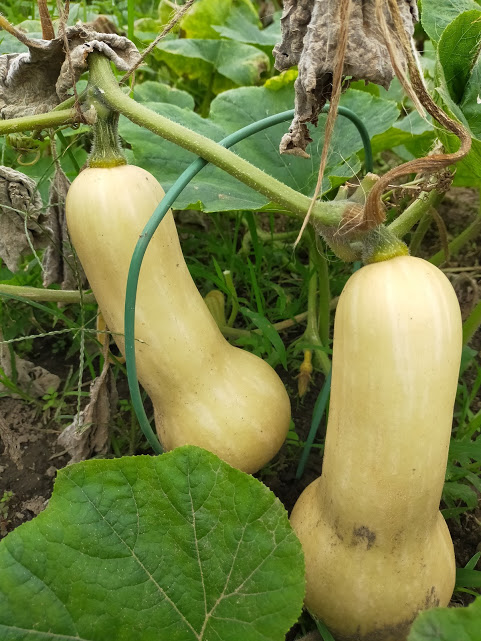 It seems it's time to harvest!
I didn't use any chemical so butternuts from here are organic !