In April they started to make their nest. Related to the blog is the following;



Past a few weeks, swallows have been keeping in their nest alternately and overly chirping.



I thought they have laid eggs and my thought was right!


One day I found their egg-shell on the balcony.


It seems the #swallows have #laid #eggs safely.
It is said that they inform the person who lives in the house by showing their first #eggshell 🙂 #inashiki #ibaraki #japanhttps://t.co/aSxBHXNEa7 pic.twitter.com/Bvamqzf5hg

— Madam-Fujiko@followback🇯🇵 (@Madam_Fujiko) May 5, 2020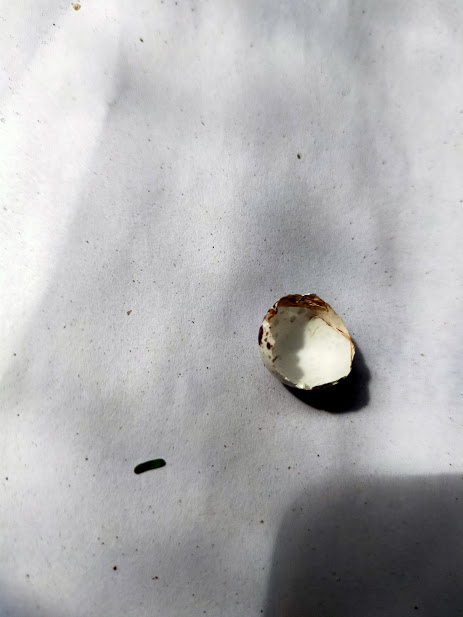 In Japan it is said that swallow's nest brings good fortune.

It is also said that when they lay eggs, the first eggshell leaves for a person who lives in the house in order to inform that they lay eggs safely by showing their first eggshells.

That's lovely signal 🙂