You may think the original appearance of the toilets wasn't so bad, seeing the photo below. I also thought this at first but the toilet cover was actually really old and smelly. The bottom of the wallpaper was also damaged. In addition, after flushing, it took a long time for the water to go down.
I really wanted to make 2 toilets bright and popping with color. If the toilets are so dark, stinky, and dirty, we feel so disgusted…
Then I decided to replace them with new electric toilet seats and wallpapers. Replacing the toilet seat was done by the professional carpenter who I usually hire.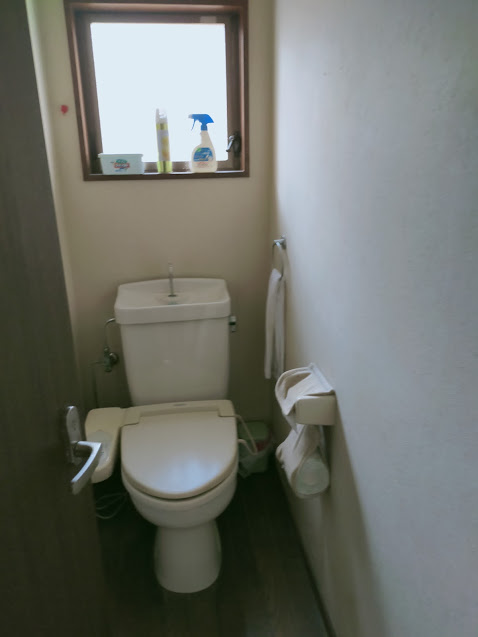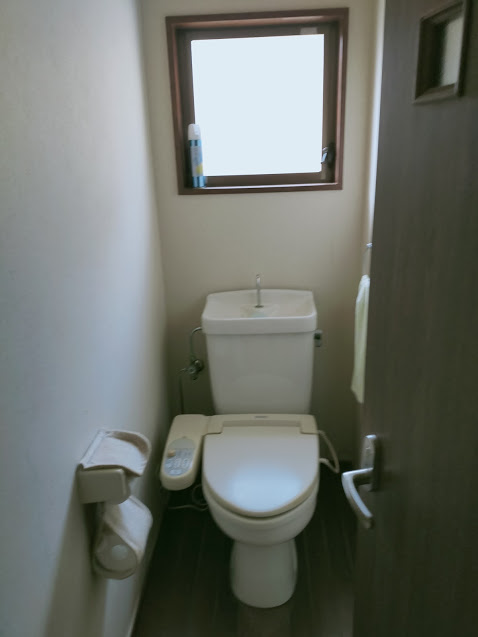 First, I asked the professional to attach an accent wallpaper. Just by adding it, the toilets' appearance changed completely. I really love them 🙂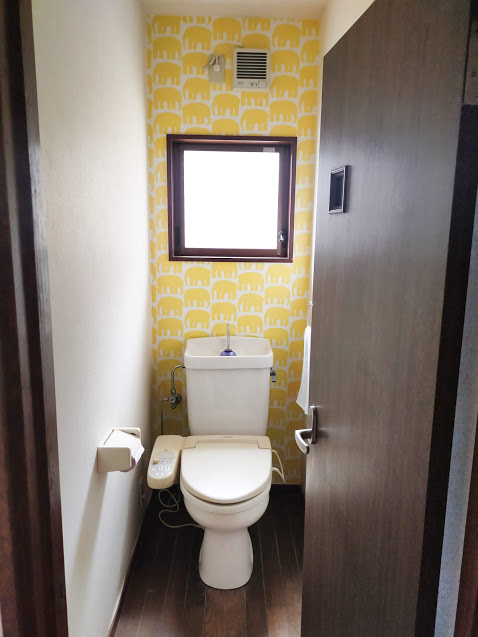 Then I noticed there was no place to put some items in the toilet, so I mounted a wall shelf for each toilet.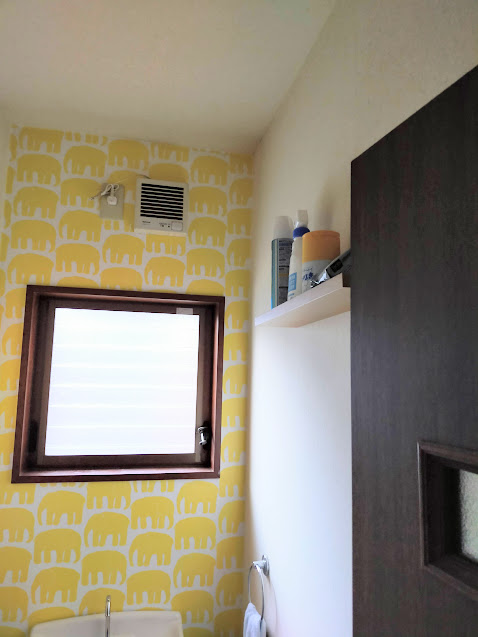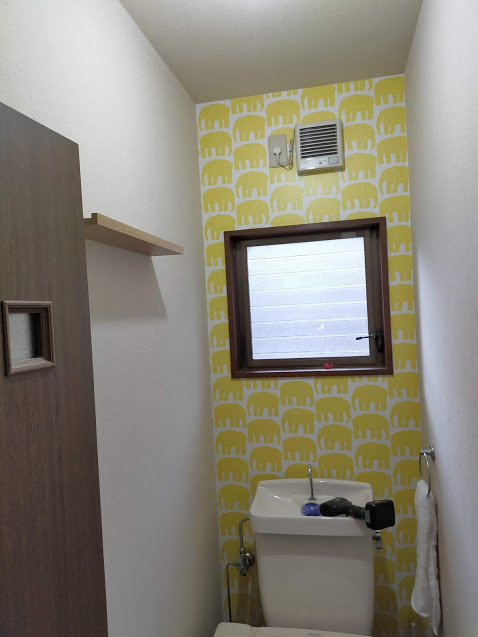 Then I noticed the toilet paper holders did not look so nice, so I replaced them with new ones.
Now you can put your smartphone on it 😉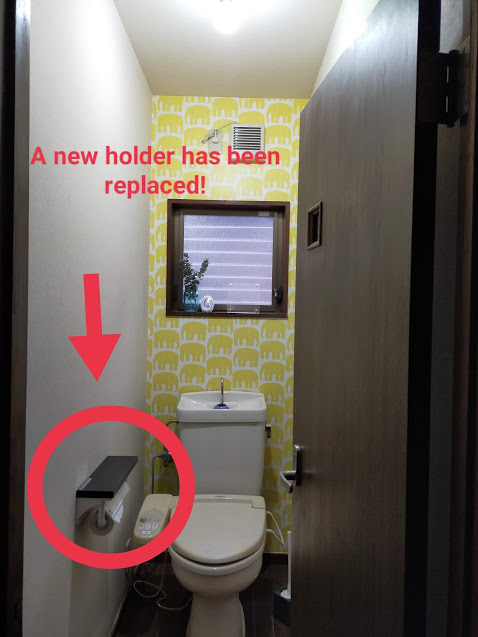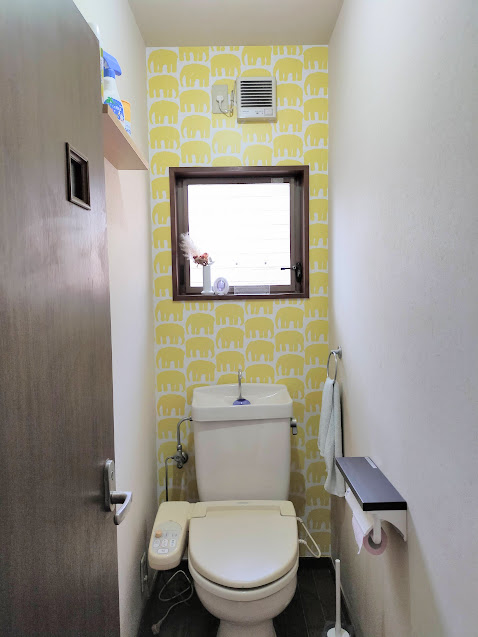 Then I noticed the fans inside the vents looked very dirty… So I cleaned a lot.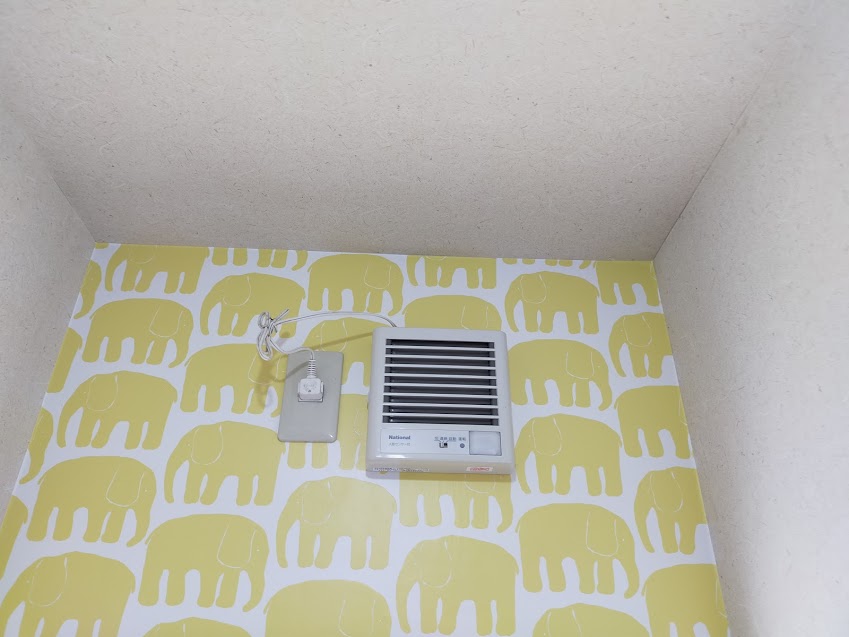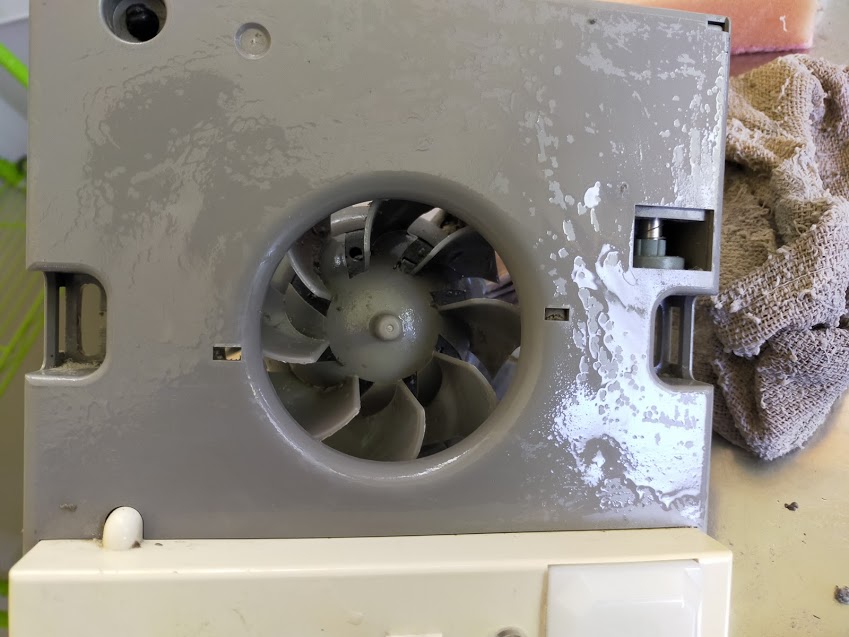 I also asked the professional to replace these parts because the old ones caused water leaks.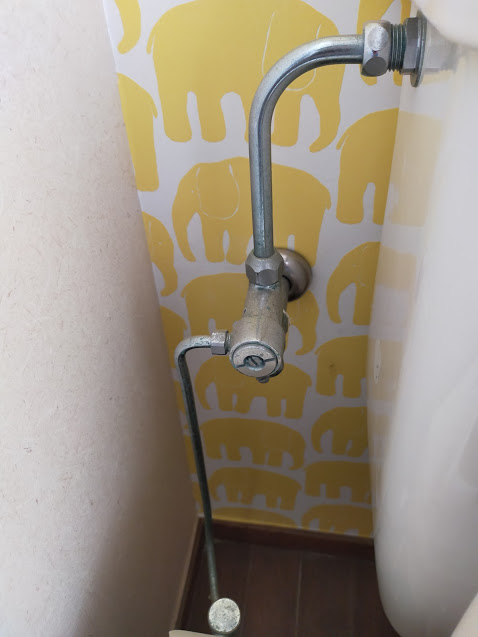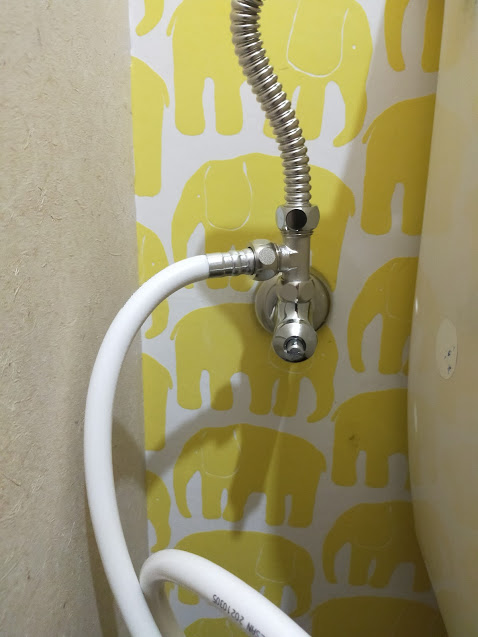 After flushing water, it didn't stop properly and I consulted a professional to see how we could fix it. Then he told to me it would be solved if the inside of the water float is replaced. Following his advice, I replaced them with new ones, and sure enough, just as he said, the toilets began to flush properly.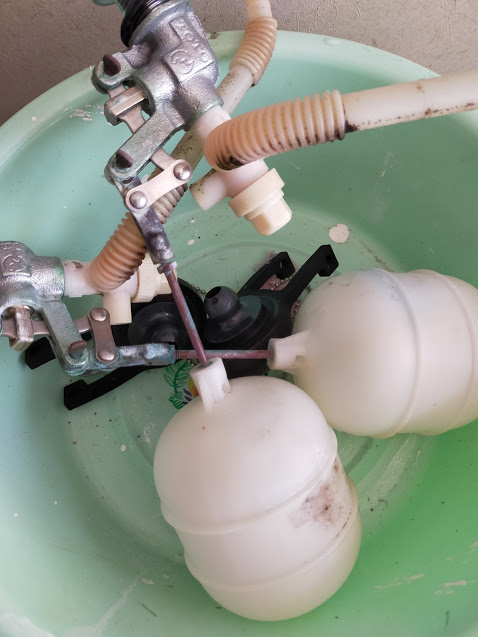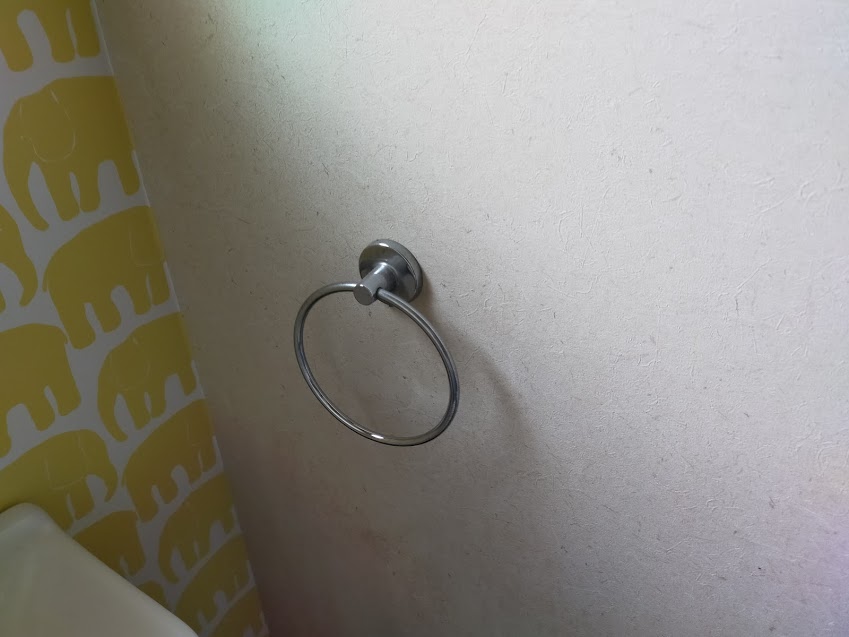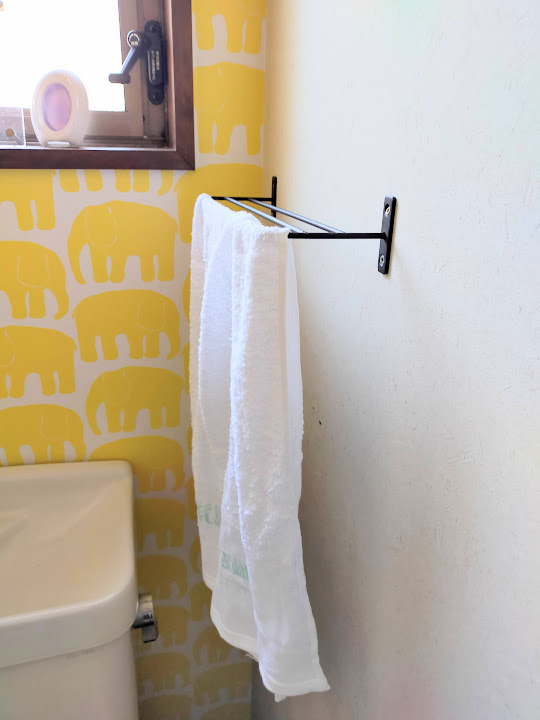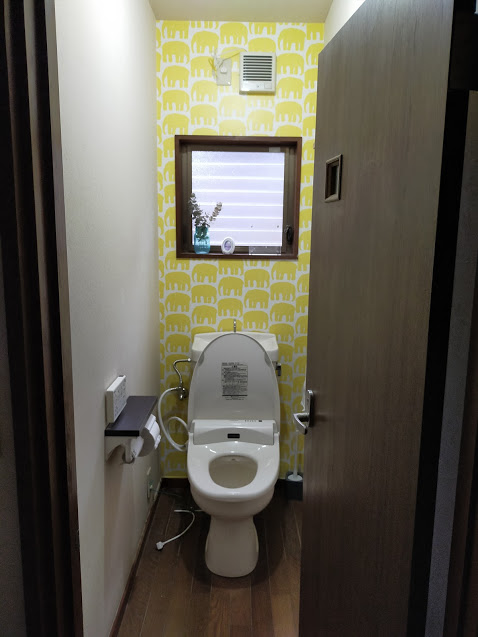 I also wanted to replace old towel rings because if you hang a towel, it touches the wall, and this could damage part of the wallpaper.
This is the process of replacing the towel rings: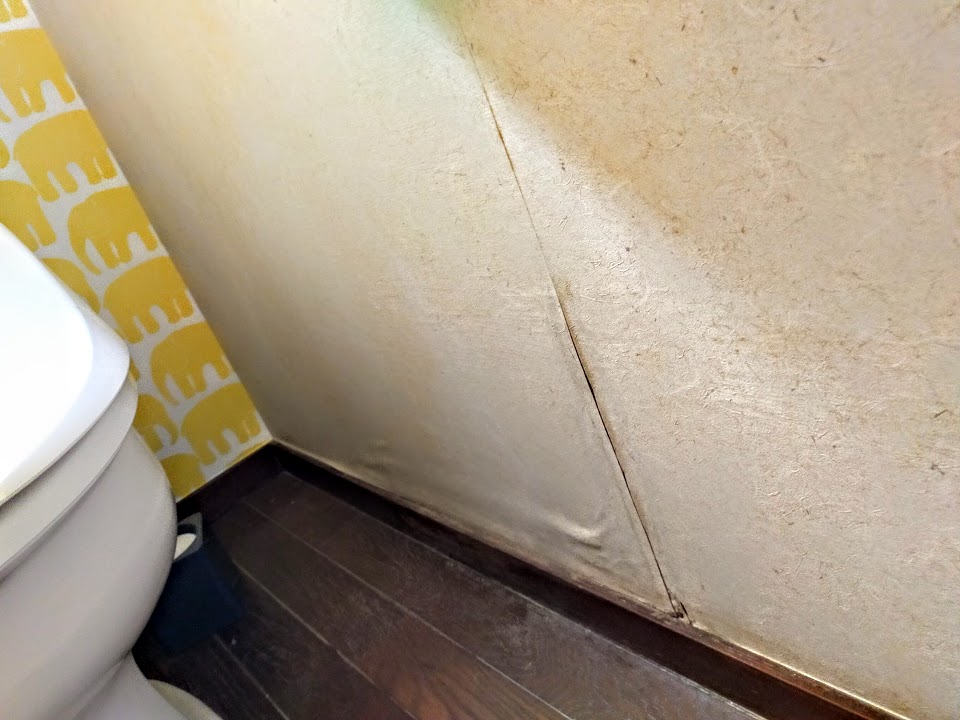 You can also see a short video replacing some of the wallpapers:
Then I noticed, the plug was rusty… I also asked the professional to replace them.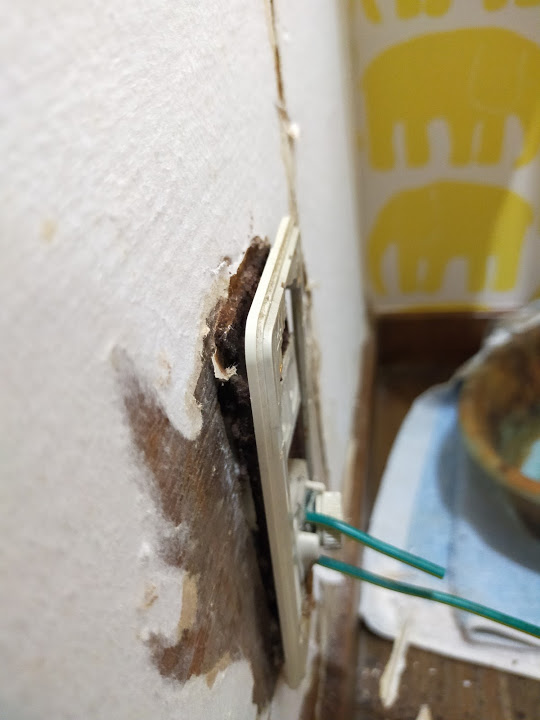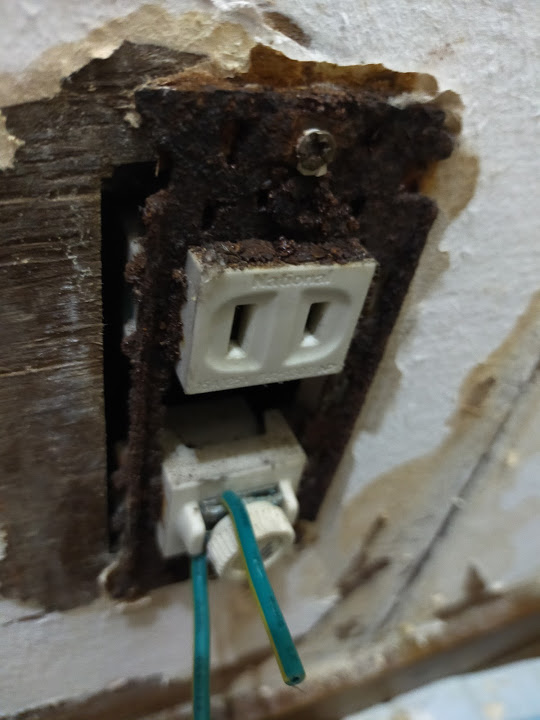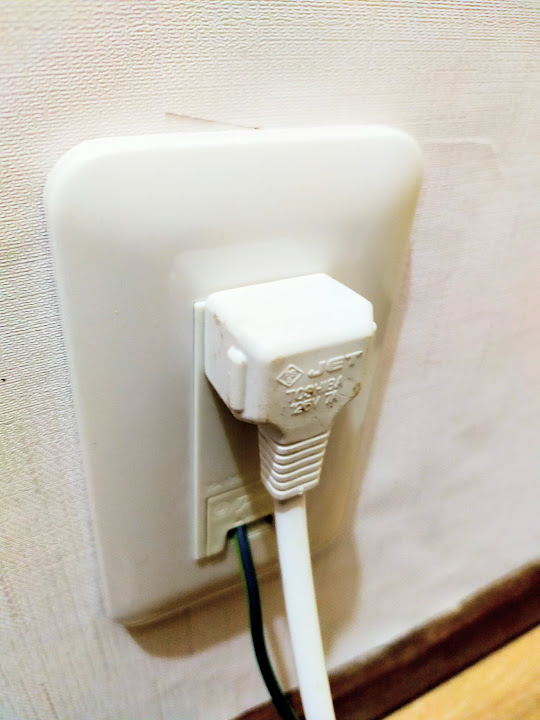 The flooring in the toilets was also pretty damaged so I worked on them. In the photo, it is difficult to see the bad condition the flooring was in because the damage was in the back, and isn't visible from the camera's perspective.