More than I expected there are a lot of things need to renovate…

Especially put the window is pretty costly. But just covered with a wooden panel will make this room very dark. So I want to install the window.
Currently the window is not actual one. Wooden frames with glasses. There is a narrow gap and it seemed some rain came in through it.
Before deciding what to do, weather forecast said "A typhoon is coming"
Last year a large typhoon hit to the Kanto Region. Its wind was really heavy and we got huge damages.
I thought it had to do something for the wooden frame.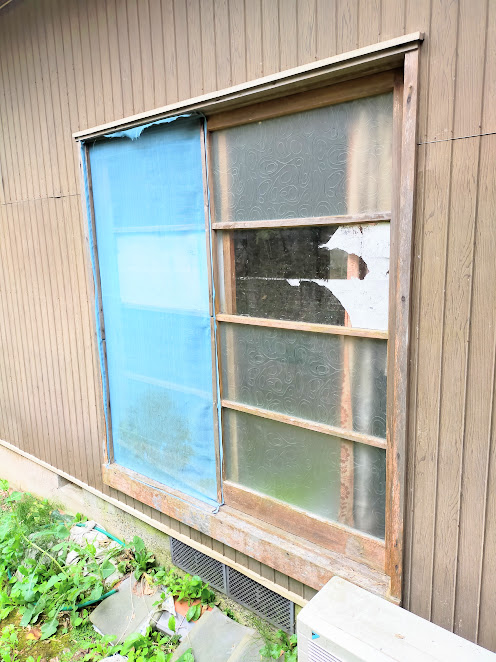 Then I covered a plastic sheet and also used a vinyl sheet since it was too small to cover all.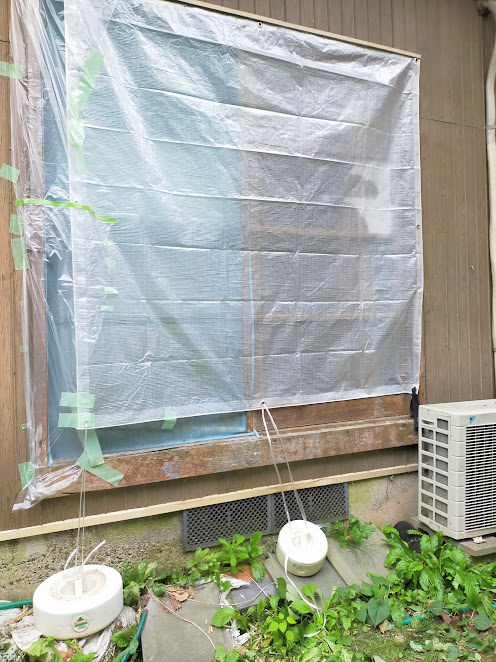 After that several locals visited here and they said to me it was too rough to protect the typhoon.

Then they started to do all over again…!
I thought I put on my effort to do so I was a bit shocked… 🙁

Anyway, they made it again and the temporary maintenance had been improved.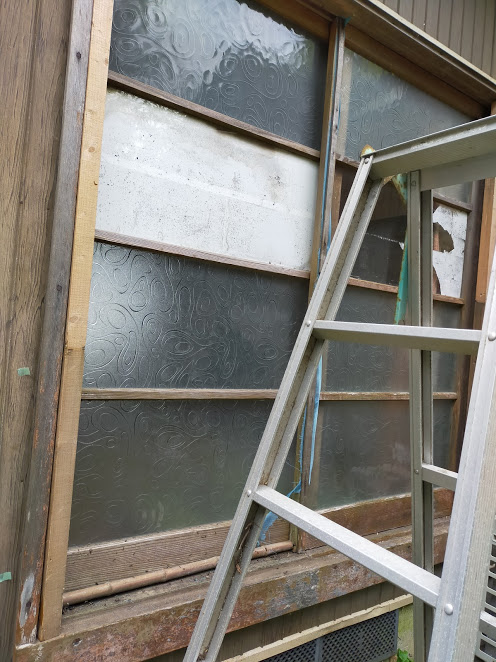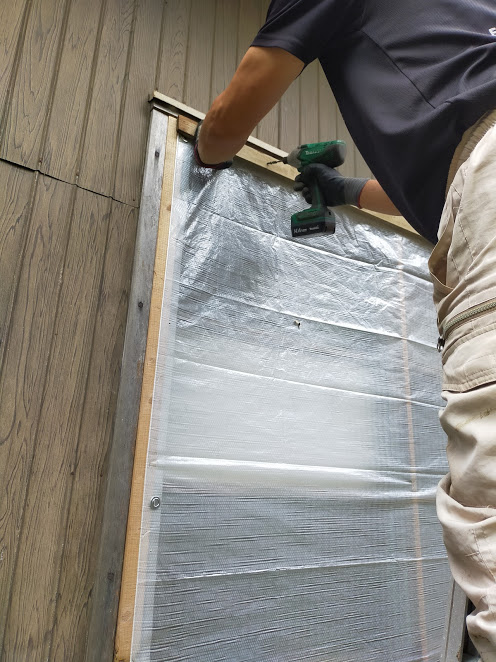 Temporary Completion!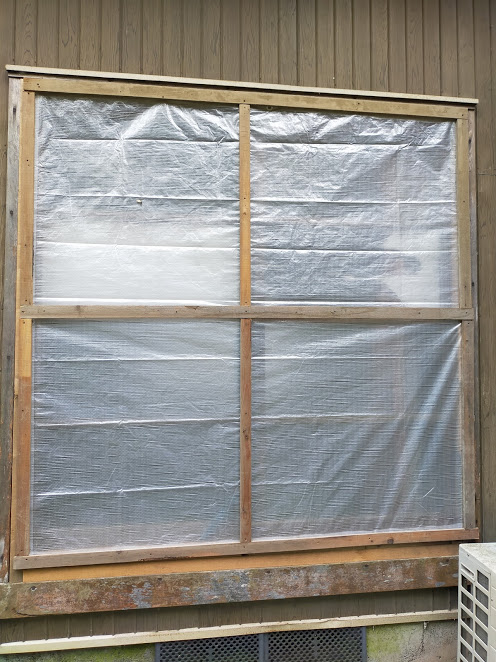 Luckily the typhoon changed its pass so it was just rainy and a bit strong windy.

Thanks to the locals, now the room has been protected to keep out the rain in a better way 🙂

Then anyway I have to keep deciding what to do!