Growing plants in a greenhouse need to consider how to water them.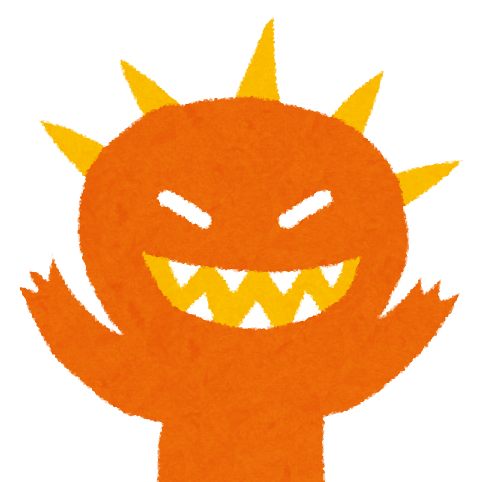 Mitsu-san
This water hose is from Israel. Can you see the whole on it. Water comes from it.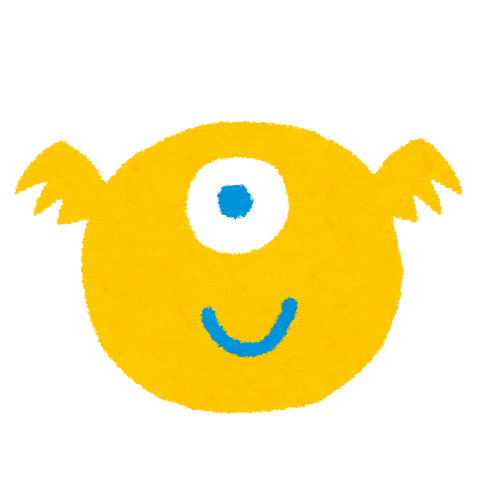 Fuji
One day we set up the water system. We tied the hose and put it next to the eggplants' seedling. 

Mitsu san said the hose is from Israel. There are wholes in the even intervals. Water comes from each whole so evenly and easily eggplants seedling are watered.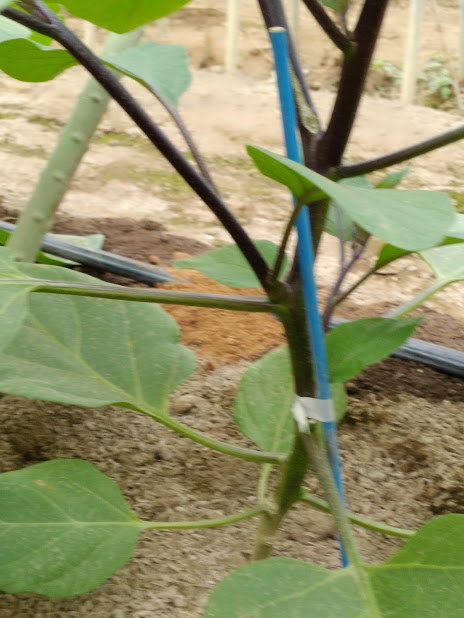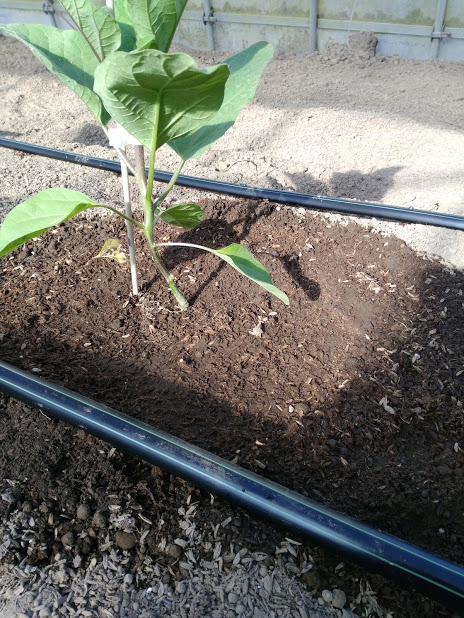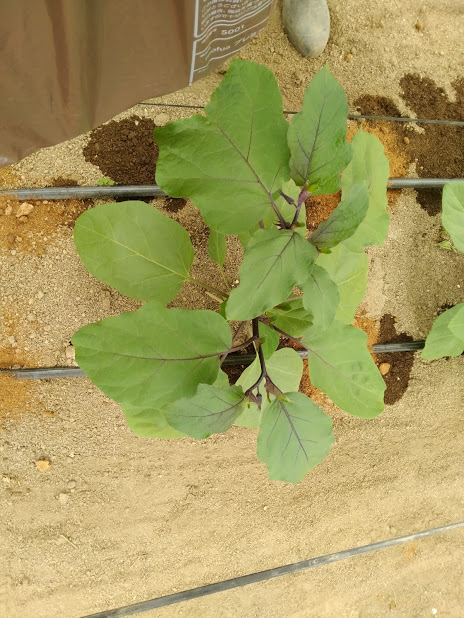 The stick and the seedling are combined with white paper tape to support it.
This white paper will return to the soil.
Growing eggplants in a greenhouse are good to protect from bugs, strong wind and keep the temperature warm. But it also protects the rain. So we need to water them properly and frequently. Without this hose, it would be very tough to maintain.

We also spread compost equally. Mitsu san told me to put it on the whole in which water comes so its nutrition goes into the soil and assimilates well.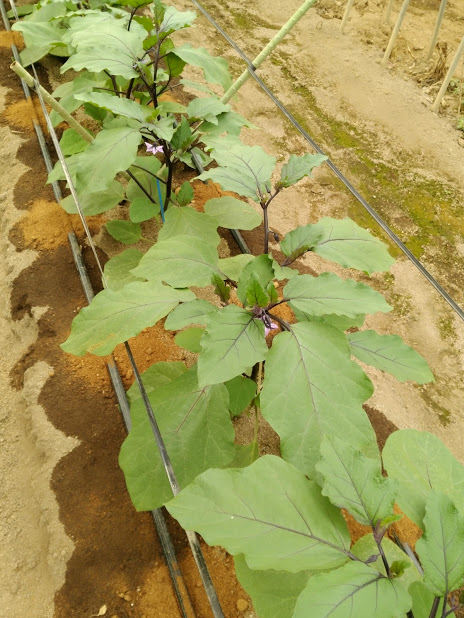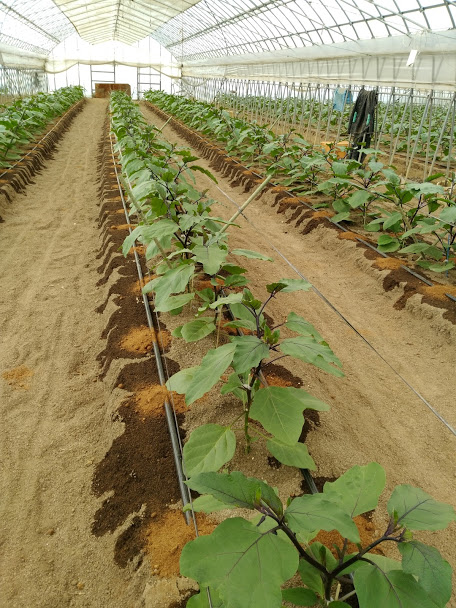 Above the photo you can see brown powder on the soil, that is compost. And it made from the chaff.
As you can see, when you open the tap, water comes from each whole of the water hose.
Compare to previous blog, the eggplants are getting growing but it was still in August when I took this photo. Eggplants grow very fast and robust.