Finally, I could get pampas grass divisions!
It was a warm and sunny day, I was heading to a farm by car and I was thinking when is the better to call Ayako Grandma who has been living in cultural and sustainable life.

She grows her own vegetables and can handle most of the things by her self. Yes, she is a super grandma. (btw, she is not my relative at all and we met here.)

She takes care of pampas grass and made dry flowers with them and when I saw them I was so impressed it was absolutely amazing and beautiful.
So I asked her if it was possible to get divisions of her pampas grass. And she replied willingly with a smile.

"Sure!"


But at that time it was winter and it was too cold to plant them so she told me it would be better to wait until spring.
In addition, she is the super grandma so every day she makes her schedule full and lives lively so it's very hard to keep her schedule.
On that day, however, when I was driving the car, coincidentally we met on the street!!!
She was riding her bicycle and I was thinking

"Now it's spring this week I will call her."

She was also thinking

"Now it's spring when she's calling me? "


What a great coincidence!!!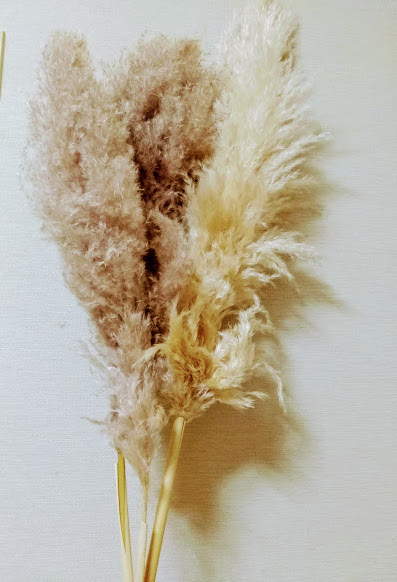 Ayako grandma has a lot of farming tools. Even just scythes, she has a variety of scythes.

Once we decided to divide the pampas grass, she started to bring some necessary tools such as a scythe, a rake, a saw and a large bag.
Then we started to break up into some pieces.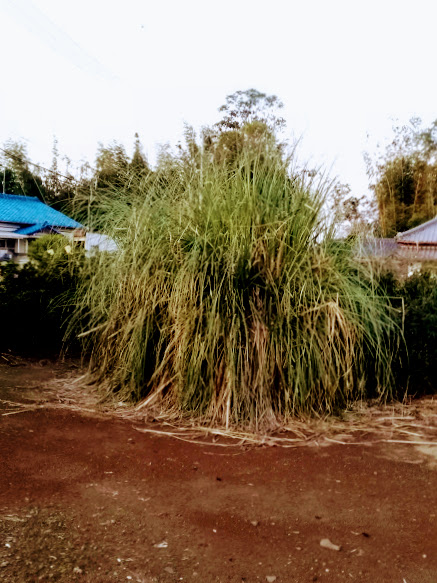 Even though pampas grassroots were so thick and leaves were so sharp we could divide smoothly.
Ayako grandma had prepared for the pampas grass division by cutting unnecessary leaves in advance in order to give them to me!
I'm sure this was because Ayako grandma had prepared very well in advance and has her own skill. I was so happy and appreciated 🙂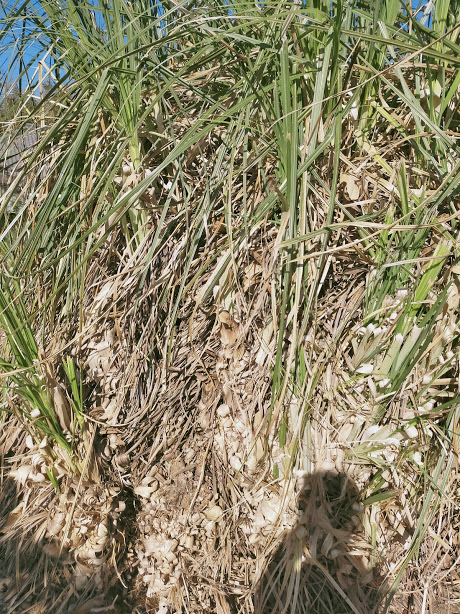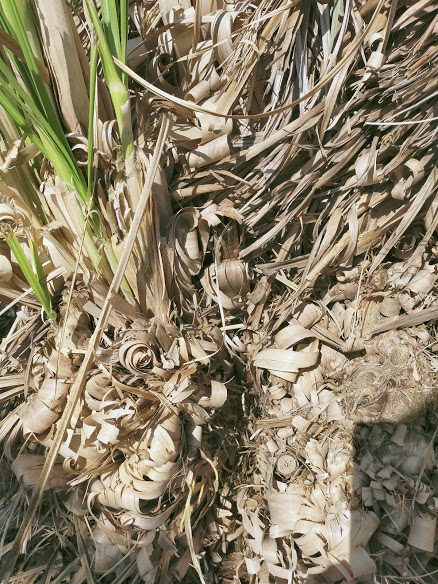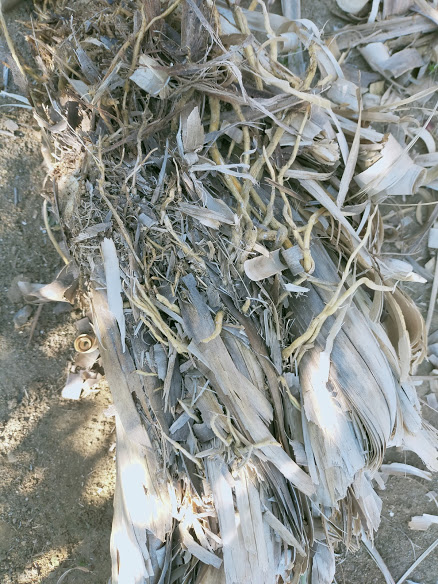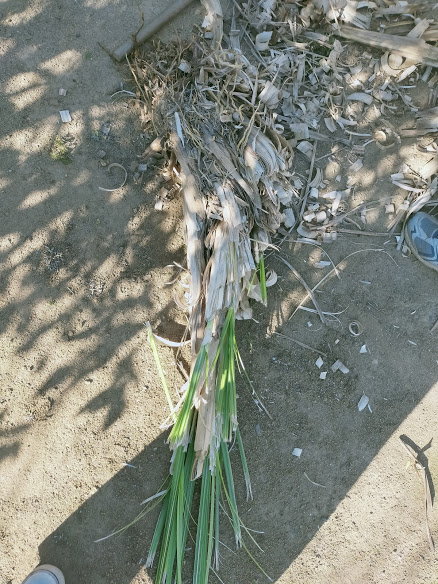 After that with the pampas grass divisions, I went to the farm and started to dig a whole.
The whole has to be pretty deep that the roots are covered with soil.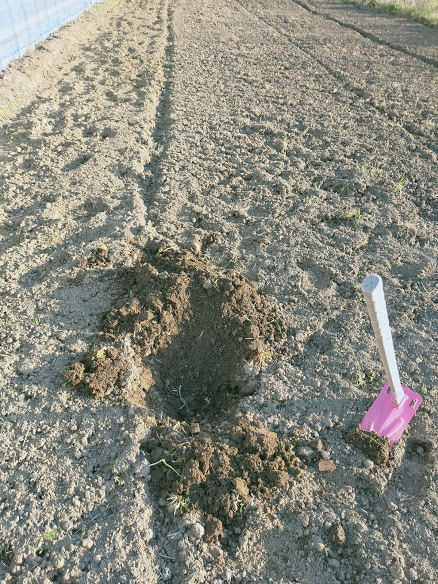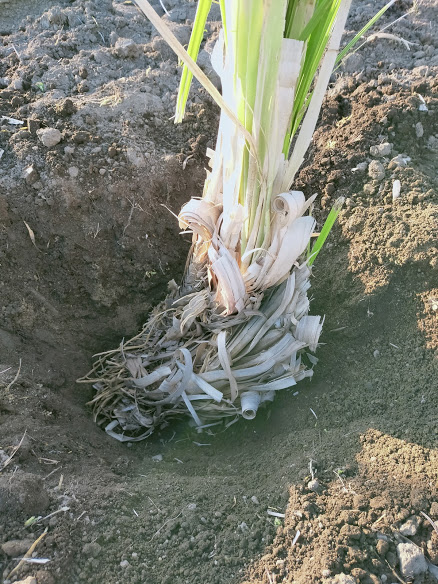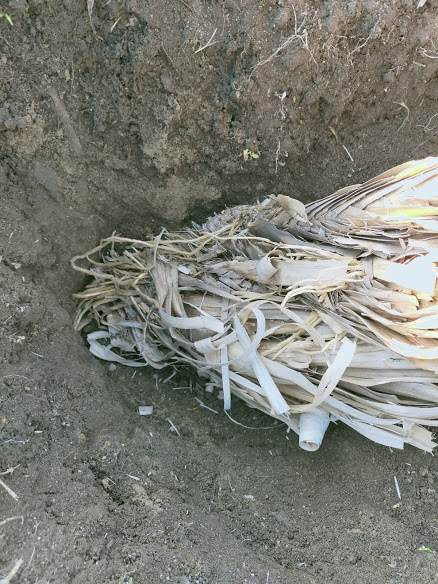 I had some pampas grass divisions so dug with a hoe again and again.

After that, water is surely necessary but near here there is no place to get water so I had to carry a large bucket of water. That was heavy and tough…

It started to be dark.

But finally, the planting has been done!!!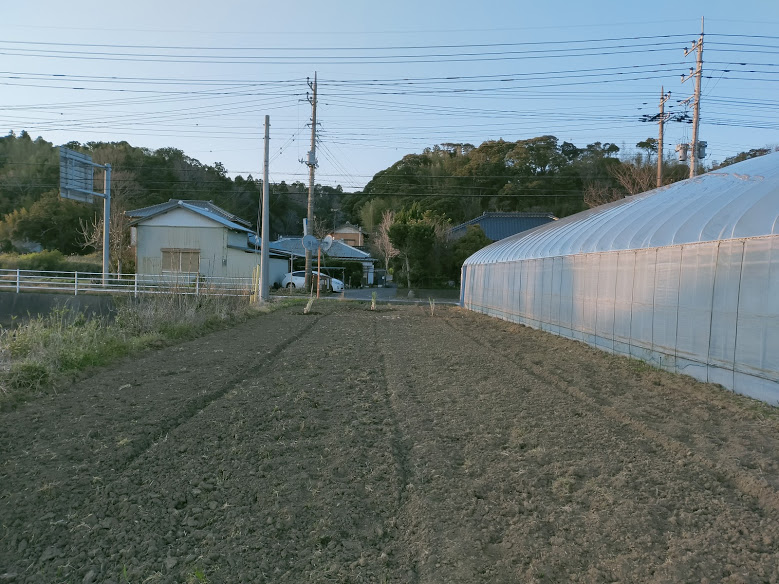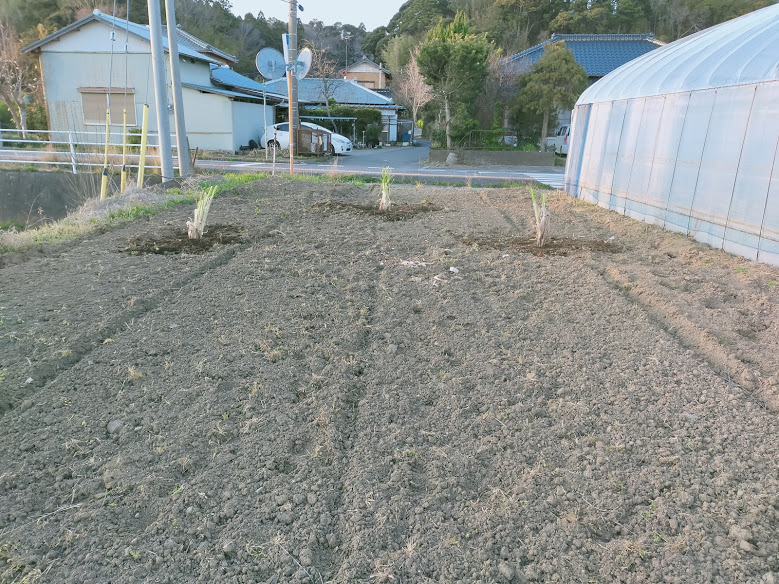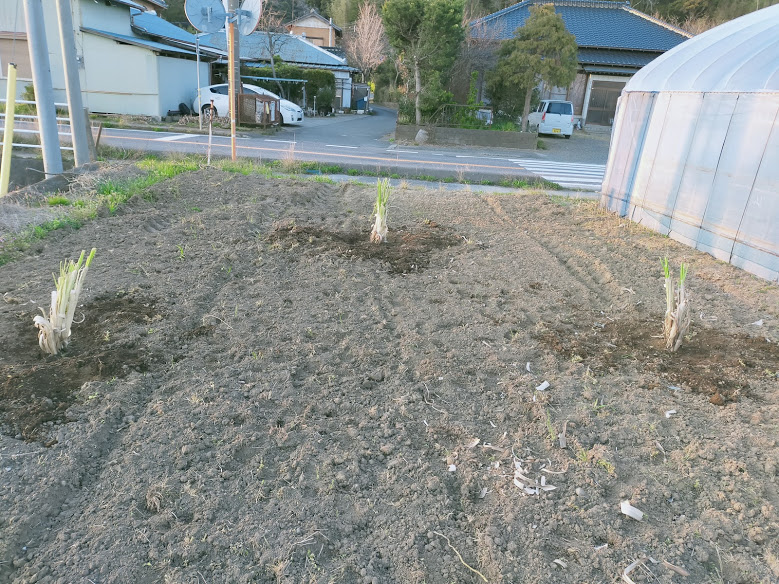 This field has not been used for a long time so the soil was hard and tough to dig. But the hardest was to bring water there.

According to the weather forecast, after 2-3 days, it will be rainy. That's the best timing to do that.

It took a long time to get them so I do hope they will put their ears very well this summer!!!
I have a plan to make dry flowers of these ears 🙂