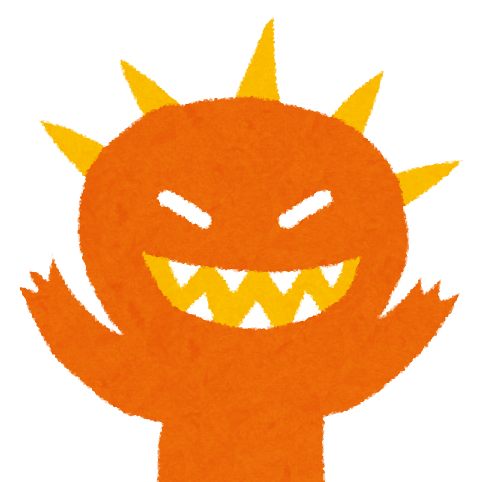 Mitsu-san
I want to make a park in my bamboo forest!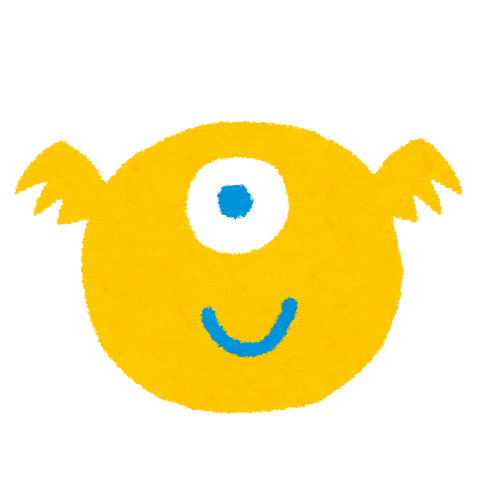 Fuji
Mitsu-san has his bamboo forest behind his house. I like bamboos but the bamboo forest is not tidy enough at this moment but I really like the place. 
Mitsu-san said " I want to make a park in my bamboo forst. "  It was interesting for me so when we have time, we are making the park here with woofers and Unaginobori's members.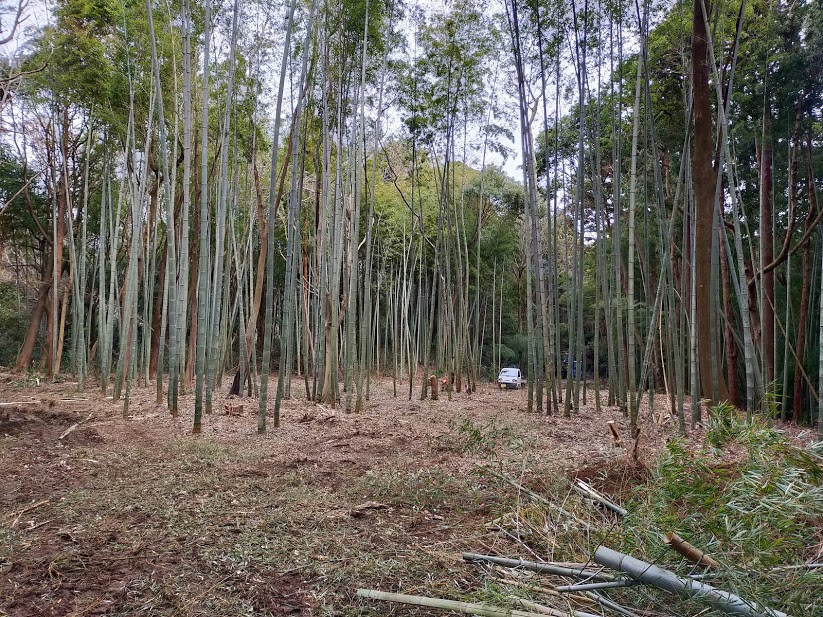 We have cut a lot of bamboos and improving here.It takes time but in winter season is the best to do this work because summer time there are so many mosqitos… 
How are we making the bamboo park?
Woofers' cut bamboos and carry them. Mitsu-san uses his heavy machinery.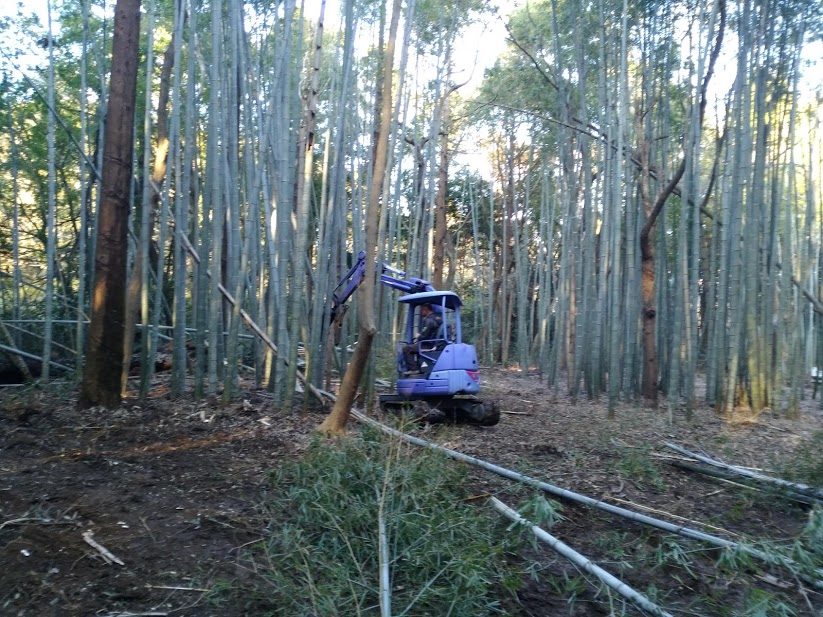 We were also gathering those bamboos in the same position to make here tidy and clean.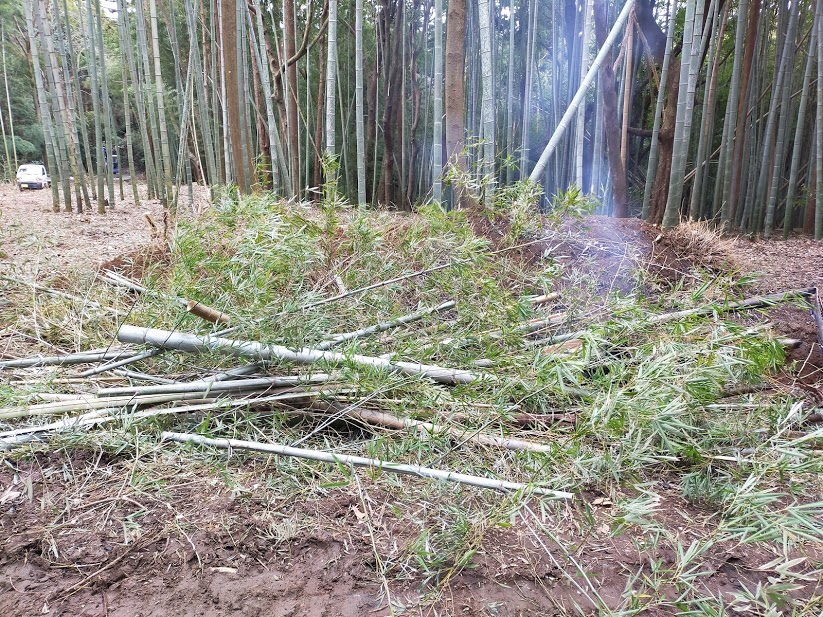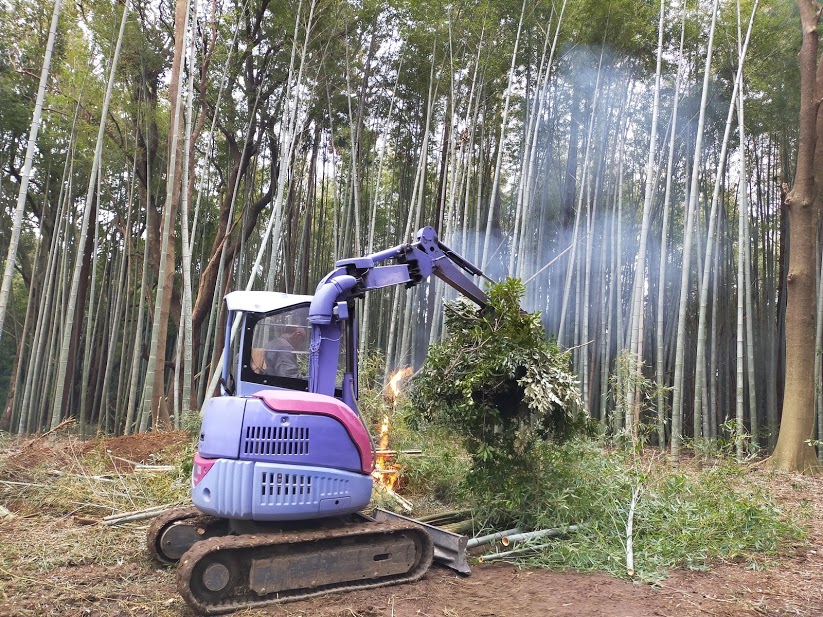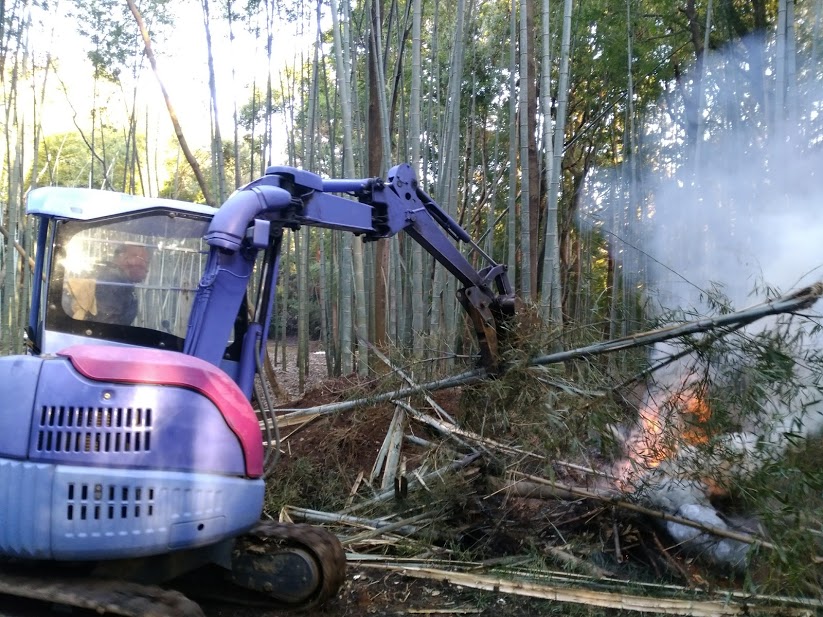 Burning bamboos are a bit scary because inside of bamboos have empty spaces so when you burn them, you hear a big bang. The explosion is so loud!!!

And of course, you shouldn't be near the fire it's dangerous.

How to cut bamboos
When I cut Madake Bamboos, I used a saw. But bamboos here are "Mosodake" bamboos. The width is roughly 10-20 cm. It's much easier to use a chain saw.

He gave me tips to cut in a good way.
Cutting a bamboo from down to top diagonally.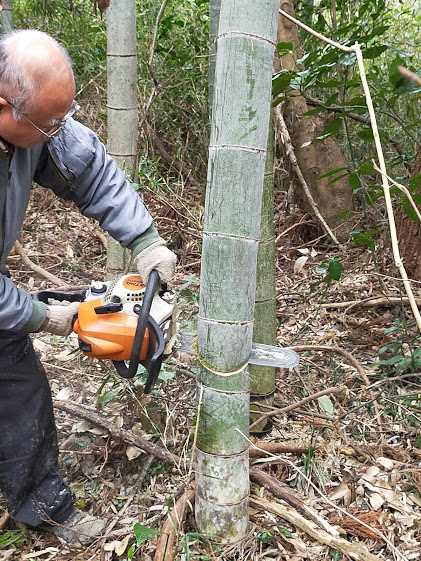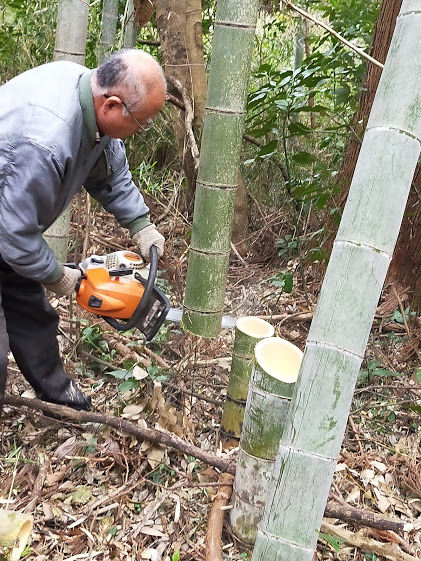 Cutting and gathering such heavy bamboos are very tough, however, it's an unusual experience. When I lived in Tokyo, I had never had such experience.

Living in the countryside needs different skills from the cities.