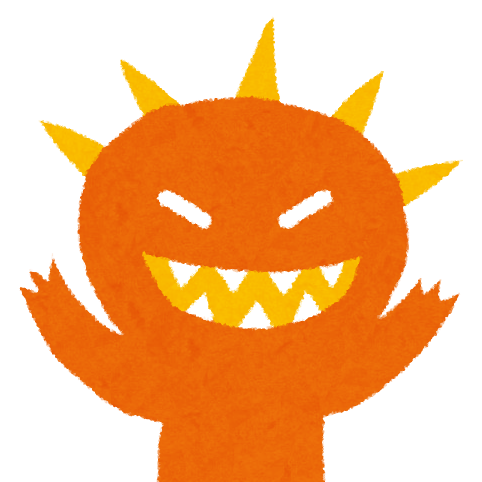 Mitsu-san
I'm spreading chaff on the field and it looks so beautiful. Take photos!!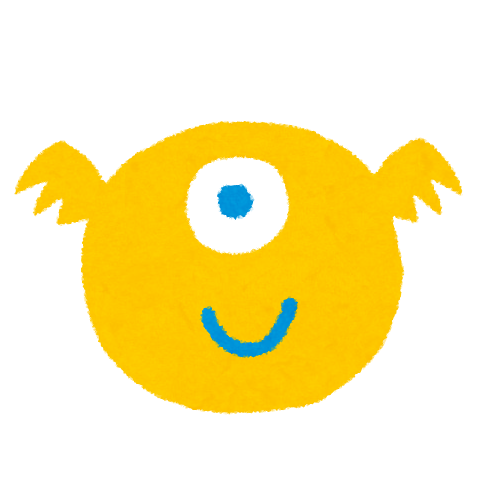 Fuji
During the summertime, there are a lot of mosquitos in the bamboo area so it's a good time to work there when the temperature is not so hot.

Mitsu san said "I'm spreading chaff and it looks so beautiful! Take photos!"

So I went there and it was so astonishing!!!!!
It looks like a bamboo forest in the desert or oasis!

Usually, the land is brown color but it looks beige.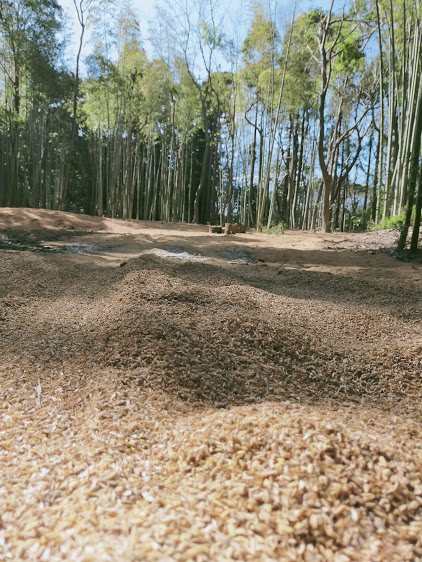 Did you notice what are these?


Please guess 🙂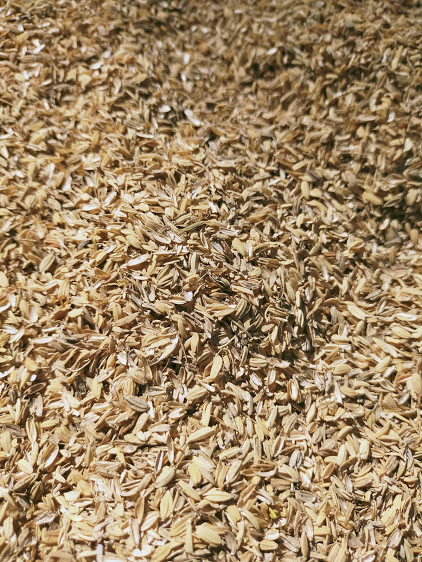 These are chaff!


Mitsu san spread chaff on the field. So it looks a desert 🙂

There are several advantages to do so.
First, stopping growing weeds.
Covering the land with something is a good effect not to grow weeds.

Second, chaff can return to the soil.
It's not plastic, so it can return to the soil and it's really ecology and sustainable!

Third, the color is beige and it looks so beautiful and it's so fluffy.


But after raining or wind, this scenery will be totally changed… 😀



How did it make it?
Mitsu san brought chaff with his truck and put on the ground.
And then he spread them with his shovel.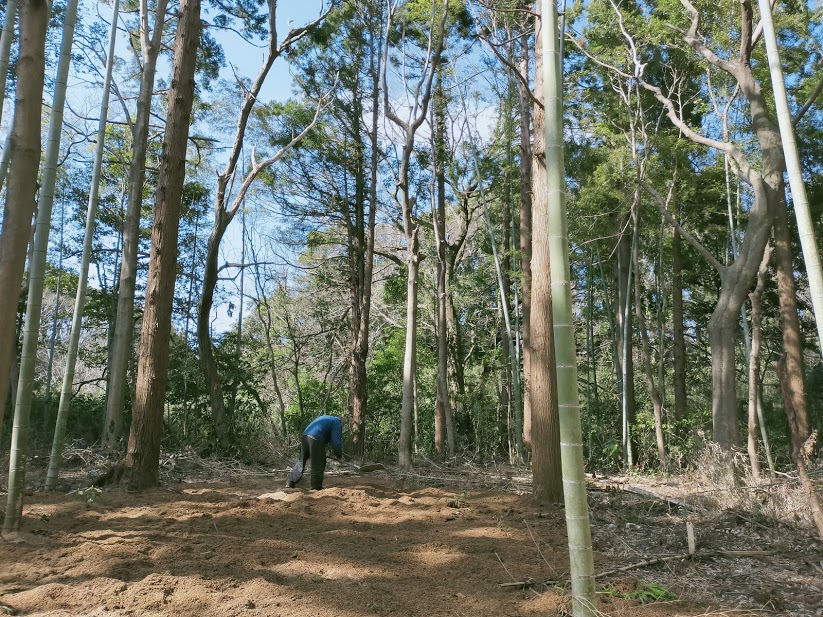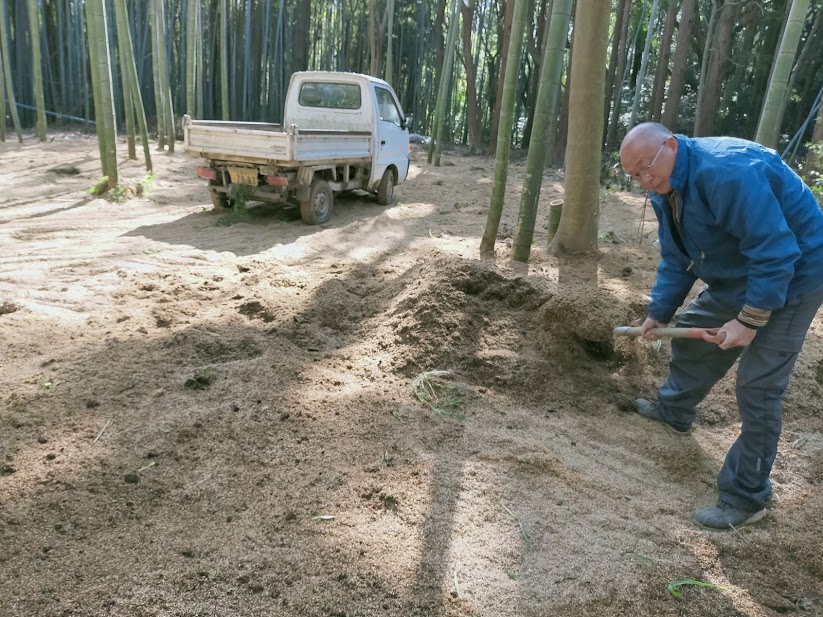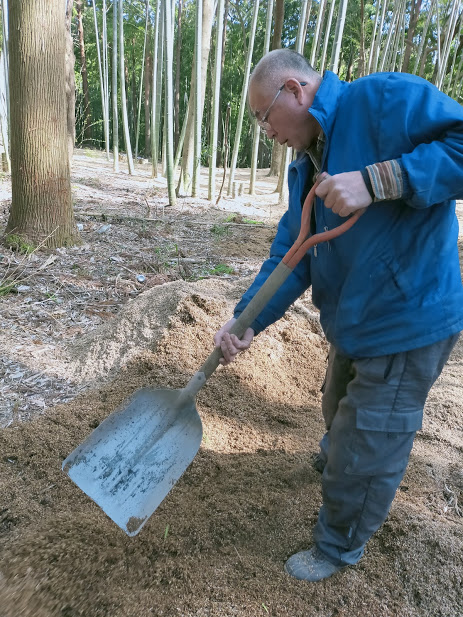 Whenever he makes his spare time, spread chaff on the ground like above. What a great effort.


But
that's just his hobby, not for work.



He has been doing because he thinks it's interesting.


I'm thinking this place would be great to see a movie or making a music concert but no electricity here… So I'm still thinking about what is the best thing to do here, after completing the park.




If you were us, what would you like to do in this place?